Introduction:
Yo WhatsApp is a modified version of WhatsApp developed by Yo Mods. It offers additional features and customization options to enhance the messaging experience. With Yo WhatsApp, users can enjoy features like pinning messages, transferring chats without Google Drive, backup and restore options for media, locked conversations, multi-device support, and more.
What is Yo WhatsApp:
Yo WhatsApp is an alternative version of WhatsApp that provides users with extended features and customization options. It offers a wide range of functionalities not available in the official WhatsApp app, allowing users to personalize their messaging experience according to their preferences.
Features of Yo WhatsApp: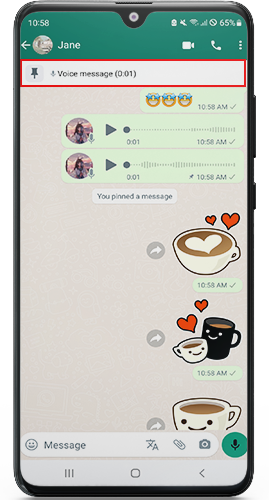 Pinning Messages: Pin important messages in private chats and receive pinned messages from others.
Transfer Chats: Transfer chats between phones without using Google Drive, providing a convenient way to switch devices (Settings > Chats).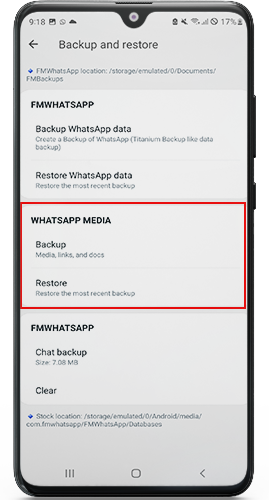 Backup and Restore Media: Backup and restore media files such as images and videos through the FMWA > Universal > Backup and Restore option.
Locked Conversations: Enable official locked conversations by visiting the Chat Info page and selecting Lock.
Multi-Device Support: Link your WhatsApp account on up to four different devices, allowing you to access your chats from multiple devices.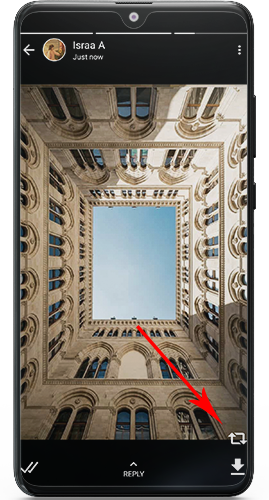 Repost Statuses: Repost others' WhatsApp statuses to your own and add captions to them, giving you the ability to share interesting content (Share icon).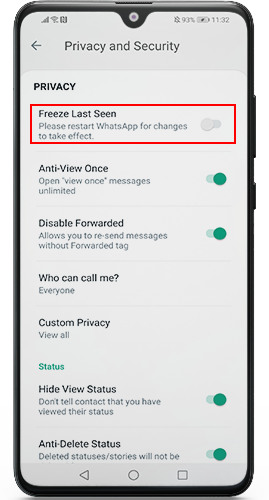 Privacy Control: Yo WhatsApp offers advanced privacy settings, including the ability to freeze your last seen while still viewing the last seen of your contacts.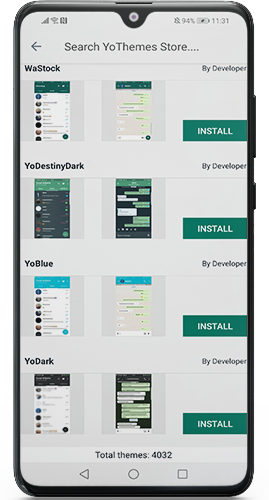 Theme Store: Access a theme store with a variety of themes to choose from, allowing you to customize the look and feel of your WhatsApp (Settings > Home Screen > Header > Home UI Style).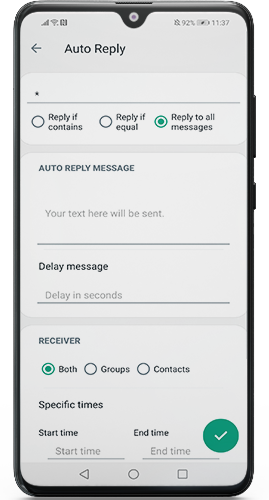 Auto Reply: Set up auto-reply messages to respond automatically to incoming WhatsApp messages when you're busy or unavailable.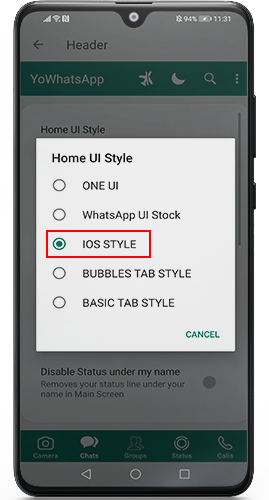 Home Screen Customization: Customize the appearance of your Yo WhatsApp to resemble iPhone WhatsApp by adjusting settings in the Home Screen section.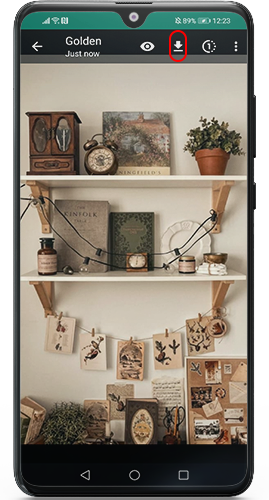 Save View Once Media: Save media sent as view once in your gallery without the sender knowing, providing the ability to keep and view the media multiple times.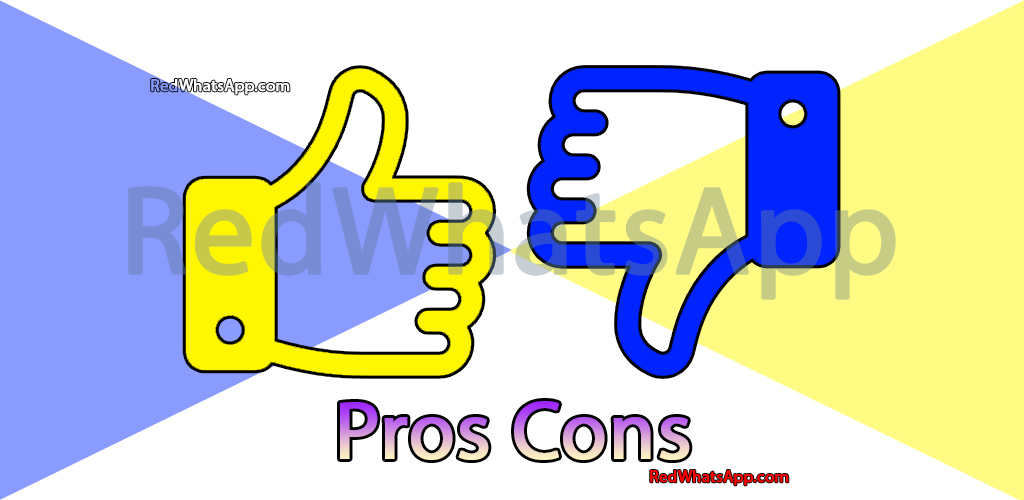 Pros of Yo WhatsApp Apk Download:
Crash Fixes: The latest version of Yo WhatsApp addresses crash issues related to the Message Scheduler and app opening on some phones, ensuring a smoother user experience.
Improved Location Features: Fixes have been implemented to address issues with sending and displaying location information, enhancing the accuracy and functionality of location-based features.
Increased File Size Limit: Yo WhatsApp allows users to send larger files, such as documents, media, and audio, with a size limit of 100MB+, enabling more flexible file sharing.
Enhanced View Once Functionality: Fixes have been made to improve the View Once feature, ensuring the proper download and mark as open options for view-once media.
Online Status Notification: Users can now receive a toast notification when a contact is online, providing real-time information about their availability.
Improved Group Functionality: Fixes have been implemented to address issues with the visibility of archived groups in the groups tab, enhancing the management of group conversations.
Enhanced User Interface: Fixes for rounded entry style recording, home tab underline color, and text font style in image editing contribute to an improved visual experience.
General Bug Fixes: Various other bug fixes and improvements have been implemented, enhancing the overall stability and performance of Yo WhatsApp.
Cons of Yo WhatsApp Apk Download:

FAQs about Yo WhatsApp Apk Download:
Is Yo WhatsApp secure to use? Using modified versions of WhatsApp like Yo WhatsApp carries inherent security risks. It's recommended to exercise caution and use official versions of WhatsApp to ensure data privacy and security.
Can I use Yo WhatsApp alongside the official WhatsApp application? Yes, Yo WhatsApp can be installed alongside the official WhatsApp application, allowing users to maintain separate accounts and enjoy additional features.
Will using Yo WhatsApp result in a ban from WhatsApp? There is a risk of account suspension or ban when using modified versions of WhatsApp. WhatsApp Inc. does not support or endorse modified versions, and using them may violate their terms of service.
How can I update Yo WhatsApp to the latest version? Updates for Yo WhatsApp can be obtained from the developer's official website or from trusted sources. It's important to download updates from reliable sources to ensure the integrity of the application.
Is Yo WhatsApp available for iOS devices? Yo WhatsApp is primarily developed for Android devices and may not be available for iOS. iOS users should exercise caution and only download WhatsApp from the official App Store.
Conclusion:
Yo WhatsApp offers a range of additional features and customization options that enhance the user experience of WhatsApp. With features like pinning messages, chat transfer, media backup and restore, locked conversations, multi-device support, reposting statuses, privacy control, theme store, auto reply, home screen customization, and the ability to save view once media, users can personalize their WhatsApp experience to suit their preferences. However, it's important to note that using modified versions of WhatsApp may have security and privacy implications, so caution should be exercised when downloading and using Yo WhatsApp.