Introduction:
Welcome to WhatsApp Toxica, a modified version of WhatsApp developed by EL CUBANO MODS. With its vibrant interface and enhanced features, WhatsApp Toxica offers a fresh and exciting messaging experience. This version of WhatsApp prioritizes security, privacy, customization, and improved functionality to meet the diverse needs of its users.
Features: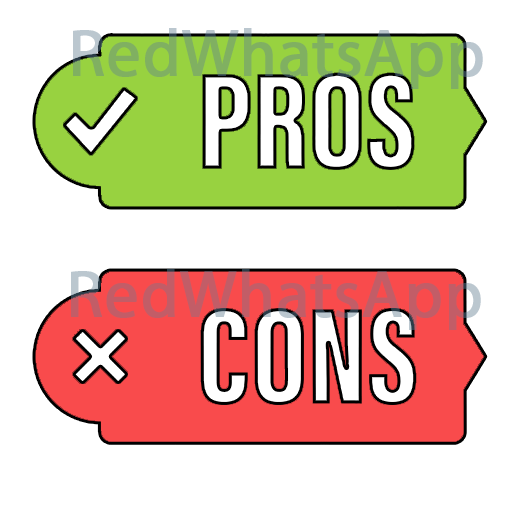 Pros:
Multiple Accounts: WhatsApp Toxica allows users to add multiple accounts or multiple WhatsApp numbers to a single application. This feature is beneficial for individuals who need separate personal and work accounts, providing convenience and efficient management.
New Emojis: Enjoy a wide range of new and unique emojis in WhatsApp Toxica. Express your emotions with emojis like the fire heart and bandaged heart, adding a fun and creative touch to your conversations.
Customization Options: WhatsApp Toxica offers various customization options to enhance your messaging experience. Customize the speed of audios with three different speeds, change voices, set wallpapers, and personalize the app's appearance according to your preferences.
Enhanced Privacy: Enjoy effective and quiet privacy with WhatsApp Toxica's chat blocking feature. You can block the chat of a specific contact using a pin, pattern, or fingerprint, ensuring your conversations remain private and secure.
View Once Media: In WhatsApp Toxica, you can download photos or videos sent to you in view once mode. This feature allows you to access and save media temporarily shared by others, adding convenience and flexibility.
Visual Modifications: Modify various visual elements in WhatsApp Toxica. Change the color of the online status indicator in contact photos, text colors, read and unread text colors, and icons related to day and night mode, airplane mode, search, and multiple accounts. Customize the search bar and its border color, as well as drawer styles with different color options.
Wide Variety of Styles: WhatsApp Toxica offers a wide range of styles to personalize your messaging experience. Enjoy iPhone-style emojis, various font options, customizable app menu icons, and notifications. Choose from different home screen styles, banner screens with customizable backgrounds, and activate Instagram-style stories with options to change the background color and board color.
Unique Animation Effects: Experience the visually captivating 3D animation effects on the main screen and conversation screen in WhatsApp Toxica, adding an extra layer of visual appeal to your messaging interface.
Cons:
Increased App Size: WhatsApp Toxica has a larger file size compared to the original WhatsApp application, occupying more storage space on your device (64MB). Users with limited storage capacity may need to consider this before installing.
Compatibility: WhatsApp Toxica may not be compatible with older Android versions, limiting its availability to users who have devices running Android Kitkat 4.4 or earlier.
Third-Party Modification: As a modified version of WhatsApp, there may be potential risks associated with using third-party apps. It's important to exercise caution and download WhatsApp Toxica only from trusted sources, such as the official website (https://redwhatsapp.com/), to minimize security concerns.
Possible Stability Issues: Like any modified app, there is a possibility of encountering stability issues, bugs, or performance inconsistencies while using WhatsApp Toxica. However, regular updates and bug fixes from the developer aim to address these issues and provide an improved user experience.
Conclusion:
WhatsApp Toxica offers a unique messaging experience with its vibrant interface, enhanced security and privacy features, extensive customization options, improved file sharing capabilities, advanced notifications, and an anti-ban function. Developed by EL CUBANO MODS, WhatsApp Toxica strives to provide a versatile and personalized messaging platform that empowers users to express themselves and communicate securely. Visit https://redwhatsapp.com/ to download WhatsApp Toxica and unlock a world of exciting features and customization options.