Introduction:
WhatsApp Mariposa, developed by EL CUBANO MODS and available on redwhatsapp.com, is a distinctive and feature-packed modification of the popular messaging application, WhatsApp. With a size of 77MB, this modded WhatsApp version offers a wide range of enhancements and functionalities that set it apart from the standard WhatsApp experience.
What is WhatsApp Mariposa?
WhatsApp Mariposa is an innovative modification of WhatsApp, offering users a highly customizable and feature-rich messaging platform. It goes beyond the standard WhatsApp by incorporating numerous unique features and tools that enhance the messaging experience, providing users with greater control and flexibility.
Features:
Multi-Accounts: WhatsApp Mariposa allows users to manage multiple accounts within a single application, streamlining communication and organization.
Fake Chats Reverse: Users can create fake chat conversations in reverse order, adding a touch of creativity to their messaging experience.
All Admin: This feature empowers users with enhanced administrative control over groups, enabling more efficient management.
Infinite Forward: Enjoy the ability to forward messages without any limitations, making it easier to share content with friends and groups.
Bomb Text: The Bomb Text feature enables users to send multiple messages in quick succession, ensuring important information gets noticed.
Fake Status (OK): Users can create and set fake status messages with the "OK" indicator, adding an element of humor or creativity to their profiles.
3D Effects: WhatsApp Mariposa enhances the home page with 3D effects, providing a visually engaging experience.
Admin Remove View: Admins have the option to remove the "view" status from messages, maintaining privacy and control.
Audios to Voice: Convert audio messages to text, making it easier to understand and respond to voice messages.
3D List Effects: Enjoy 3D effects within chat lists, making navigation more visually appealing.
Home Page Effects: Enhance the home page with various effects, adding a unique touch to the user interface.
Falling Effects: Experience falling effects in chat, creating a captivating visual experience.
Wave in Home Effect: Add wave effects to the home page, further customizing the interface.
Message as Forwarded: Users can send messages that appear as forwarded, even if they weren't previously.
Share Images in HD: Share images in high-definition quality for better clarity and visual impact.
Remove All Group: Easily remove all members from a group, streamlining group management.
Infinite Forwarding: Forward messages an unlimited number of times, ensuring information reaches the desired audience.
Video Message: Send video messages to contacts and groups, expanding communication options.
Multiplier of Messages: Multiply messages with ease, allowing for quick and efficient communication.
Chat Modifier: Customize chat conversations to suit your preferences and needs.
Language Translator: Translate messages and conversations into different languages directly within the app.
Unlimited Nick + Info: Add unlimited nicknames and information to your profile, providing more context to your contacts.
Message Editor: Edit messages after sending, correcting errors or making updates as needed.
Message Pin Chat/Groups: Pin important messages within chats or groups for easy reference.
Code Verification by Email: Verify your WhatsApp account using email, enhancing security options.
Fake Audios (OK): Create and send fake audio messages with the "OK" indicator.
Message Auto Selected: Automatically select messages, streamlining the forwarding process.
Clean Cache: Clear app cache to optimize performance and free up storage space.
Button Immunity: Enjoy improved button functionality and interaction within the app.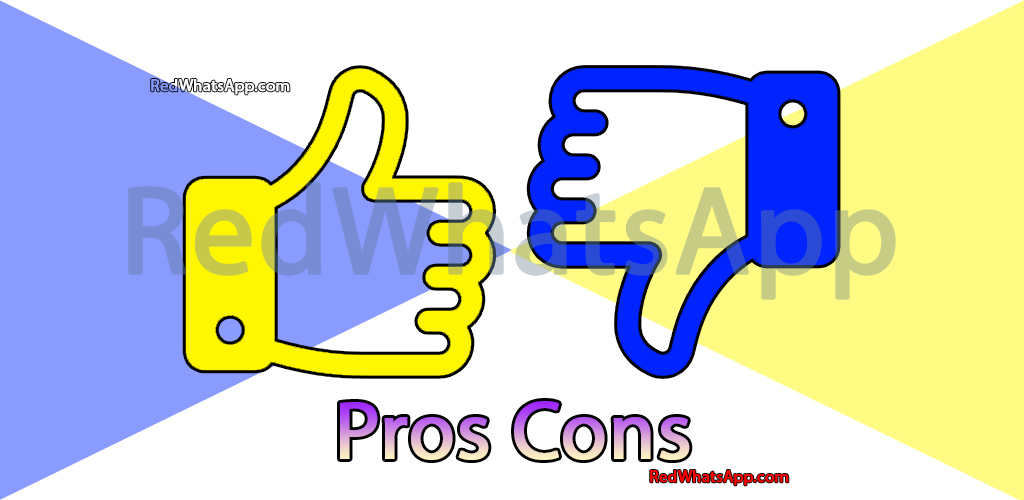 WhatsApp Mariposa Pros:
Rich Interface: WhatsApp Mariposa offers a wide range of color themes and a user-friendly interface for a visually pleasing experience.
Enhanced Security and Privacy: Users can hide their last seen status, disable blue ticks, freeze the anti-view feature, and activate options to prevent message forwarding labels, message deletion, and status deletion.
Appearance Customization: You have the freedom to change typography, chat bubble styles, and read receipt icons. The mod provides various appearance options, including Facebook, iPhone, Android, and emoji one styles. You can even customize your app icon.
Improved File Sharing: WhatsApp Mariposa allows larger file uploads, enabling you to send videos and photos with higher storage sizes compared to the official WhatsApp.
Advanced Notifications: Stay informed about contact online status, profile picture changes, and new status updates with enhanced notification features.
Anti-Ban Function: Protect your WhatsApp account from potential bans or censorship by using this feature.
Multiple Accounts: You can add multiple WhatsApp accounts or numbers to a single application, ideal for managing personal and work accounts simultaneously.
New Emojis and Fonts: Enjoy unique emojis like the fire heart and bandaged heart, as well as a variety of fancy text styles to express yourself creatively.
Audio Speed Control: Adjust audio message playback speed with three speed options. You can also change your voice and set wallpapers to personalize your chats.
Privacy Lock: Enhance privacy by blocking specific chats with PINs, patterns, or fingerprints.
Download Viewed Media: Easily download photos or videos received in view mode with a single click.
Customizable Icons: Modify the appearance of various icons, including online indicators, search icons, and multiple account icons.
Visual Customization: Tailor the color scheme of your WhatsApp experience, including action bars, contact text, and conversation styles.
Unique Tick and Bubble Styles: Apply eye-catching tick and bubble styles to your conversations, with options to change bubble colors.
Conversation Styles: Choose from multiple conversation styles and adjust entry text colors, icons, and more.
3D Effects: WhatsApp Mariposa incorporates 3D effects, adding a visually engaging element to the main screen and chat conversations.
WhatsApp Mariposa Cons:
Security Risks: Modded WhatsApp versions like Mariposa may not offer the same level of security as the official WhatsApp. Users should exercise caution and avoid sharing sensitive information.
Compatibility Issues: Compatibility and stability may vary depending on the device and Android version, potentially leading to glitches or crashes.
Account Bans: There's a risk of temporary or permanent account bans if WhatsApp detects the use of modded versions. Users should be aware of this possibility.

FAQ – WhatsApp Mariposa:
Q1: Is WhatsApp Mariposa safe to use? A1: While WhatsApp Mariposa offers unique features and customization options, it may not be as secure as the official WhatsApp. Use it responsibly and be aware of potential security risks.
Q2: Can I use WhatsApp Mariposa alongside the official WhatsApp? A2: Yes, you can use WhatsApp Mariposa alongside the official WhatsApp. However, it's recommended to exercise caution and avoid using multiple modded WhatsApp versions on the same device to prevent issues.
Q3: How do I update WhatsApp Mariposa? A3: Updates for WhatsApp Mariposa can typically be found on the official website redwhatsapp.com. Download the latest version and install it to update the app.
Q4: Is WhatsApp Mariposa available for iOS devices? A4: WhatsApp Mariposa is primarily designed for Android devices and may not be available for iOS. Always download apps from official sources to avoid security risks.
Conclusion:
WhatsApp Mariposa by EL CUBANO MODS is a feature-packed modification of WhatsApp that offers a wide array of enhancements and functionalities. With unique features like multi-accounts, 3D effects, fake status messages, and much more, it provides users with a highly customizable and engaging messaging experience. Whether you're looking for greater control over your messages, unique visual effects, or creative features, WhatsApp Mariposa has something to offer. It enhances communication, creativity, and convenience, making it a standout choice for those seeking a customized WhatsApp experience.