Introducing WhatsApp Action:
Welcome to the exciting world of WhatsApp Action, a modded version of WhatsApp developed by actionwhatsapp/alyemeni5. Say goodbye to the limitations of the standard messaging app and embark on a journey of endless possibilities. WhatsApp Action revolutionizes your messaging experience with exclusive features and customization options, making it your ultimate companion for seamless communication. With a compact size of just 64MB, WhatsApp Action is all set to redefine the way you connect with others.
What is WhatsApp Action?
WhatsApp Action is a modified version of WhatsApp that goes beyond the ordinary, offering a wide array of features and functionalities not found in the official app. Developed by actionwhatsapp/alyemeni5, this modded version aims to enhance your messaging interactions and provide an unmatched level of customization.
Features:
Auto Reply: Stay responsive with the auto-reply feature, ensuring your contacts receive timely responses even when you're unavailable.
Scheduled Messages: Plan ahead and schedule messages, enabling you to send messages at the perfect time.
Night Mode and Transparent Mode: Embrace a personalized look with night mode and transparent mode options for a visually appealing interface.
Extended Message Deletion: Enjoy the advantage of deleting messages for everyone even after an extended period, offering greater control over your communication.
Selective Status Viewing: Choose which status updates you want others to know you've seen, giving you the freedom of privacy.
Custom Status Features: Customize your status by changing background colors, font colors, and adding new status lines with ready-made styles.
Floating Button: Access essential functions effortlessly with the floating button on the conversation screen.
Explosive Text: Surprise your friends with automatic explosive text, adding excitement to your chats.
Group Polls: Engage in group discussions with the feature to create and participate in polls.
Video Transmission Quality Control: Manage video transmission quality from settings, ensuring a smooth experience based on your preferences.
Additional Features of WhatsApp Action:
Backup and Restore: Exclusively make a backup and restore all WhatsApp files, including photos and videos, ensuring your data is safe.
IOS 2023 Emoji Pack: Enjoy the latest emojis with the activation of the IOS 2023 emoji pack.
Pin Messages: Activate the pin feature in any private chat to keep essential messages easily accessible.
Transfer Chats without Google Drive: Move from one phone to another seamlessly by transferring chats without using Google Drive.
Edit Messages: Correct mistakes by activating the edit messages feature.
Lock Conversations: Secure your conversations with the ability to lock chats added by the company.
Image Display in Groups: Display images next to the names in groups added by the company.
Notification for Blocked Calls: Get notified for blocked calls when calling privacy is activated.
Disable Double Click to Like: Add an option to disable double-click to like in chats.
Group Owner Icon: Spot the group owner easily with the crown icon next to their name.
Improved Blocking: Experience enhanced blocking features for added privacy.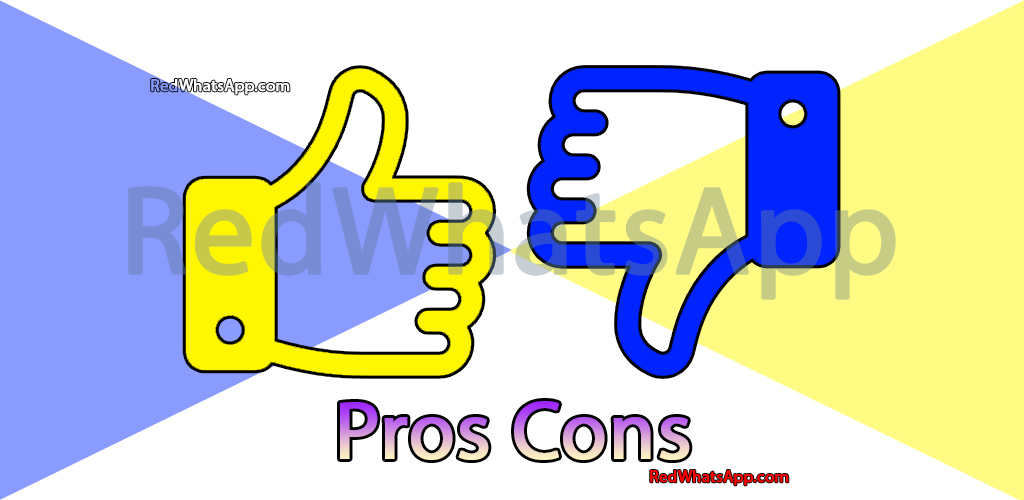 Pros:
Multiple WhatsApp Accounts: Enjoy the convenience of opening multiple WhatsApp accounts as easily as Telegram, streamlining your communication.
Quick Translation: Easily translate conversations with the quick translation feature, breaking language barriers.
Customized Media Auto-Download: Customize media auto-download settings per chat, saving data and storage space.
Voice Changer: Have fun and change your voice during WhatsApp calls, adding a touch of entertainment to your conversations.
Hide Privacy Terms Notice: Hide the privacy terms notice without accepting it, maintaining your control over data usage.
Partial Text Copy: Select and copy specific parts of a message for easier sharing and reference.
Advanced Search: Conduct an advanced search for specific media types like images, animations, videos, documents, links, and audio clips, facilitating content discovery.
Self-Disappearing Messages: Activate the self-disappearing messages option for added privacy and message control.
Online Indicator Circle: View who is currently online with the circle next to names on the home page.
Enhanced Reply Indicator: Know when a group member has seen your reply with the blue tick added to the reply option.
VPN Proxy Breaker: Access WhatsApp in countries where it's prohibited with the VPN proxy breaker feature.
Effects Feature: Enjoy main screen and scrolling chat effects, adding visual appeal to your WhatsApp experience.
Customizable Notification Location: Change the location of notifications (see your status/change your profile picture) to suit your preferences.
Customizable Notification Style: Personalize the font color and background of notifications (see your status/change profile picture) for a unique look.
Group Supervisor Indicator: Identify group supervisors easily with the "supervisor" label next to their numbers in the conversation screen.
Cons:
Third-Party Modification: WhatsApp Action is a modified version and may not have official support, potentially leading to security risks.
Incompatibility Issues: As a modded version, WhatsApp Action may not be compatible with all devices or OS versions.
Data Privacy Concerns: Using modified apps can compromise data privacy, so users should exercise caution with sensitive information.
Limited Official Support: WhatsApp Action may not receive official updates or customer support from WhatsApp.
Risk of Account Suspension: Utilizing modded versions like WhatsApp Action may increase the risk of account suspension by WhatsApp.
App Stability: As with any modded app, WhatsApp Action may experience occasional crashes or instability.
Additional Installations: Some features may require the installation of external programs like Google Translator for full functionality.
Unauthorized Modifications: Using modified apps may violate WhatsApp's terms of service, leading to potential consequences.
Loss of Chat Backup: Modded versions like WhatsApp Action may have issues with chat backups, potentially resulting in data loss during migration or updates.
Dependency on Unofficial Sources: Users should be cautious when downloading WhatsApp Action from unofficial sources, as it may come with hidden risks.

FAQ – WhatsApp Action:
Q1: Is WhatsApp Action safe to use? A1: WhatsApp Action is a modified version, and while it offers exciting features, use it at your own risk, as it may not have official support or updates.
Q2: How can I install WhatsApp Action? A2: To install WhatsApp Action, download the APK from https://redwhatsapp.com/ and enable "Unknown Sources" in your device settings. Then, follow the on-screen instructions for installation.
Q3: Can I customize my status in WhatsApp Action? A3: Yes, WhatsApp Action offers extensive customization options for your status, including background colors, font colors, and ready-made styles.
Q4: Does WhatsApp Action have a night mode? A4: Yes, WhatsApp Action provides a night mode option for a visually pleasing interface during nighttime use.
Q5: Can I schedule messages in WhatsApp Action? A5: Absolutely! WhatsApp Action allows you to schedule messages and send them at your preferred time.
Q6: How can I delete messages for everyone after a long time in WhatsApp Action? A6: WhatsApp Action enables you to delete messages for everyone even after an extended period of time, granting you greater control over your conversations.
Q7: Can I participate in polls in group chats? A7: Yes, WhatsApp Action supports group polls, allowing you to create and participate in polls within groups.
Q8: What are the additional fixes and improvements in WhatsApp Action? A8: WhatsApp Action comes with regular updates and improvements, enhancing the app's performance and user experience.
Q9: Can I transfer my chats to a new phone without Google Drive? A9: Yes, WhatsApp Action enables chat transfer between phones without relying on Google Drive.
Q10: Is WhatsApp Action available for iPhone users? A10: WhatsApp Action is primarily designed for Android devices and may not be available for iOS users.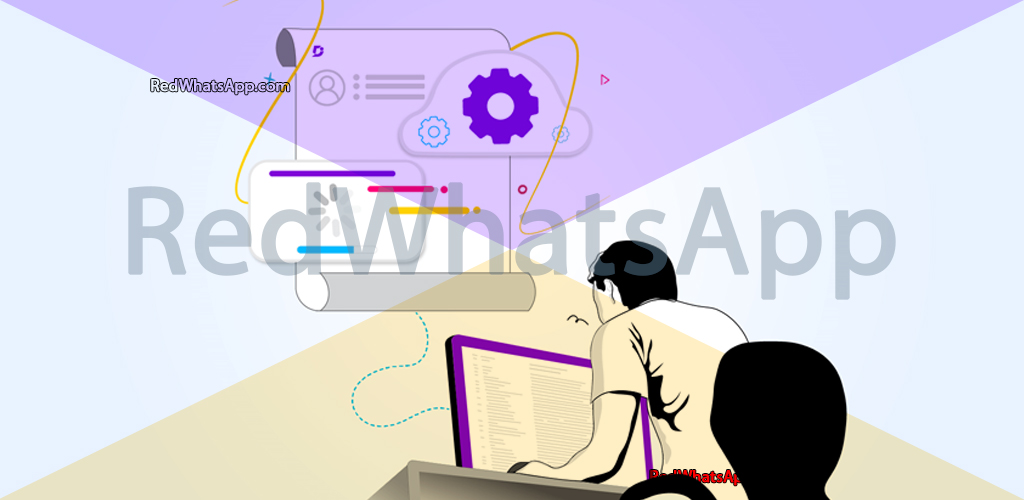 WhatsApp Action Installation Guide
Step 1: Download WhatsApp Action APK
Visit the official website at https://redwhatsapp.com/ to download the WhatsApp Action APK file.
Step 2: Enable Unknown Sources
Before installing WhatsApp Action, ensure that your device allows installation from unknown sources.
Go to your device's settings, navigate to "Security" or "Privacy," and enable the "Unknown Sources" option.
Step 3: Install WhatsApp Action
Locate the downloaded APK file on your device, usually found in the "Downloads" folder.
Tap on the APK file to initiate the installation process.
Follow the on-screen instructions to complete the installation of WhatsApp Action.
Step 4: Verify Your Phone Number
Launch WhatsApp Action after installation.
Enter your phone number and wait for the verification code.
If prompted, allow the app access to your contacts and media for a seamless experience.
Step 5: Set Up Your Account
Proceed with the setup process, including entering your name and optional profile picture.
Step 6: Customize WhatsApp Action
Explore the various customization options and features available in WhatsApp Action.
Activate themes via ZIP files, change notification locations and styles, and customize status backgrounds and font colors.
Step 7: Explore Exclusive Features
Discover the exclusive features of WhatsApp Action, such as auto reply, scheduled messages, quick translation, and more.
Try out the self-disappearing messages, group message feature, and improved floating button.
Step 8: Enjoy WhatsApp Action
WhatsApp Action is now installed and ready to use. Enjoy the enhanced messaging experience with its unique features and customization options.
Note:
Conclusion:
WhatsApp Action, crafted by the ingenious developer "actionwhatsapp/alyemeni5," is your gateway to a messaging world filled with excitement and customization. With features like auto-reply, scheduled messages, selective status viewing, and much more, WhatsApp Action empowers you to take complete control of your messaging interactions. Discover the true potential of this modded WhatsApp version by visiting https://redwhatsapp.com/ and elevate your messaging experience to new heights. Unleash the power of customization with WhatsApp Action today!