WHAT IS MIX WHATSAPP?
It is a modified version of the original WhatsApp, in Mix WhatsApp many features better than the original WhatsApp features, in Mix you can customize the interfaces, you also have the ability to control if you want people to see that you are online or not, and many other features we will talk about.
MIX WHATSAPP UPDATE NEW VERSION
Create polls and votes within groups.
You can share a wide range of photos, videos, and files to external apps.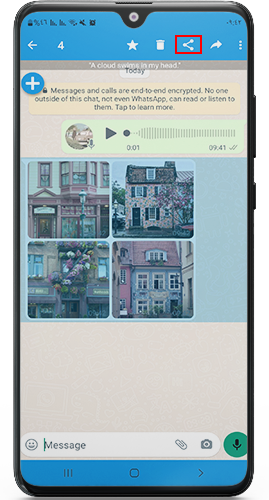 Activate or deactivate the group admin indicator from the conversation settings.
The ability to control online privacy, where you can choose who can see you when you are online. (Settings > Account > Privacy).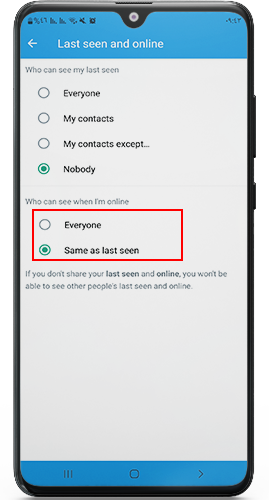 The ability to repost others' status to your status.
EMOJIS TO REACT TO MESSAGES
WhatsApp Mix lets you react to your chats with a set of emojis and you can choose a certain emoji by just clicking the + icon.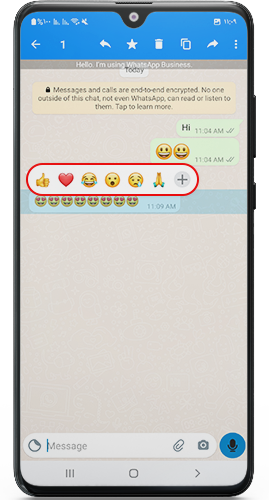 TURN OFF INTERNET
You can turn off the internet from WhatsApp only, so no one can disturb you in WhatsApp.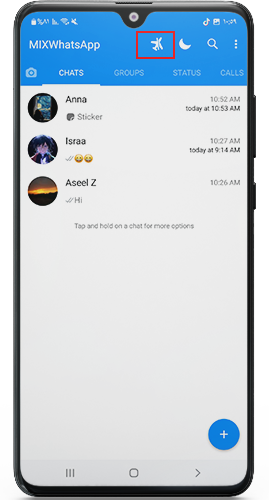 SAVE STATUS
You can download any status you like, by clicking on the download button below, you can also copy any text status you like.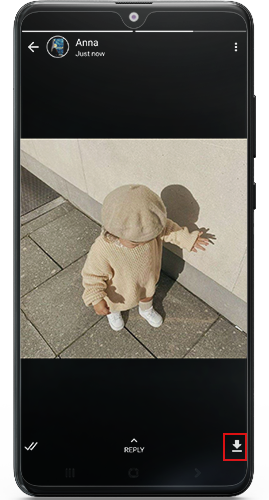 MIX THEMES
Mix WhatsApp has a theme store where you can find over a thousand theme, choose any theme you like and apply it to your mix WhatsApp.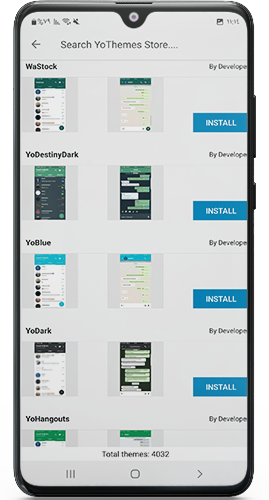 PRIVACY FEATURES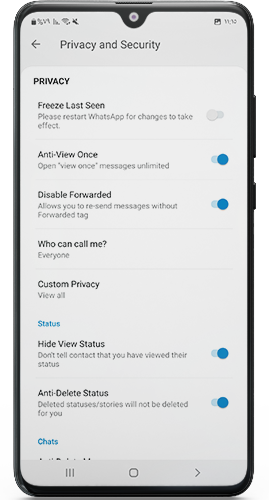 MIX WHATSAPP IOS THEME
You can change the theme of the main interface to be like the theme of the WhatsApp iPhone. You can change that from the settings and go to the home screen settings.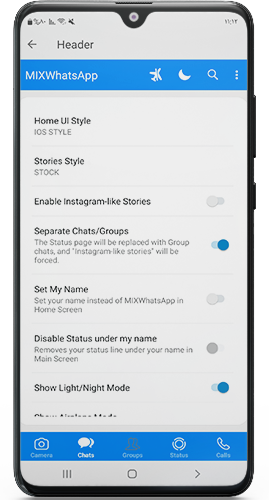 PRIVACY FEATURES
Hide your online status and last seen.
Hide "forward message".
Hide that you saw your friends status.
Prevent deleting messages and statuses.
Hide blue ticks, second tick, "typing", and "recording".
INSTALL WHATSAPP MIX
Before installing WhatsApp Mix for the first time, we always recommend backing up our conversations (Go to Settings > Chats and click Backup). Please note that WhatsApp MODs cannot be backed up to Google Drive.
Then what we have to do is uninstall the modification or the WhatsApp that was originally installed in the number where we want to install the application and download the package (APK) that we want to install (depending on whether we want to install it as a main or secondary number) . Finally we follow the same steps as for the original WhatsApp: grant permissions, verify our number, restore the backup and add our nick or name.
HOW TO INSTALL IF YOU'VE BEEN BANNED
VERY IMPORTANT: In order for the anti-ban system to work 100%, you must consider if you have ever been banned, so there are 3 possibilities:

WAMIX WhatsApp v8.95-v1.0
⚫️ 100% replaced icons
⚫️New launcher icons
⚫️New notification icons
⚫️New icons on all tabs on the home screen
⚫️Custom text inputs
⚫️New cards on home screen / groups / status and calls
⚫️ New internal browser
⚫️ Data and cache cleaner
⚫️ New styles of contact information
⚫️ And much more, take a look …