Introduction:
Welcome to Threads, an Instagram app designed to enhance your social communication experience. Developed specifically for mobile devices operating on iOS and Android systems, Threads is gaining popularity worldwide since its launch in July 2023. With its seamless integration with Instagram and a range of features, Threads aims to provide users with a platform for direct communication and staying updated on local and global events. Let's explore what makes Threads unique and why it is becoming a go-to app for millions of users.
What is Threads?
Threads is a mobile application launched by Meta, the parent company of Instagram. It serves as a communication platform linked to your Instagram account, allowing you to connect and interact with friends and followers more directly. Threads focuses on simplicity and convenience, providing a streamlined interface for sharing your daily activities, media, and thoughts with those you care about.
Features of Threads:
Direct communication: Through Threads, you can communicate directly with your friends, fostering closer connections and real-time conversations.
Follow accounts of interest: Stay updated on local and global events by following accounts that align with your interests and daily activities.
Ease of use: Threads boasts a user-friendly interface, making it easy to share your content and view posts from your followers.
Multilingual support: The app is available in multiple languages, ensuring users worldwide can comfortably switch to their preferred language.
Lightweight application: Threads is designed to be lightweight, optimizing performance on both iOS and Android devices without compromising functionality.
Regular updates: To keep up with evolving user needs, Meta is expected to release updates and improvements to Threads, ensuring a continuously enhanced experience.
How to Use Threads:
To get started with Threads, follow these steps:
Download and install the Threads app on your mobile device.
Open the app and register your account by linking it to your Instagram credentials.
Choose a username, which can be the same as your Instagram username if desired.
Once your account is set up, you can begin using Threads by simply linking it to your Instagram account.
The Importance of Downloading Threads:
Threads is poised to become one of the essential social communication apps in 2023 for several reasons:
Fast and immediate communication: Threads enables quick and immediate communication with your friends and followers, facilitating instant connections and conversations.
User privacy control: The app empowers users to maintain control over their privacy. You can see who has viewed your content and have more control over the visibility of your posts.
Continuous development: With its growing popularity, Threads is expected to undergo continuous updates and development, ensuring it remains relevant and incorporates modern features.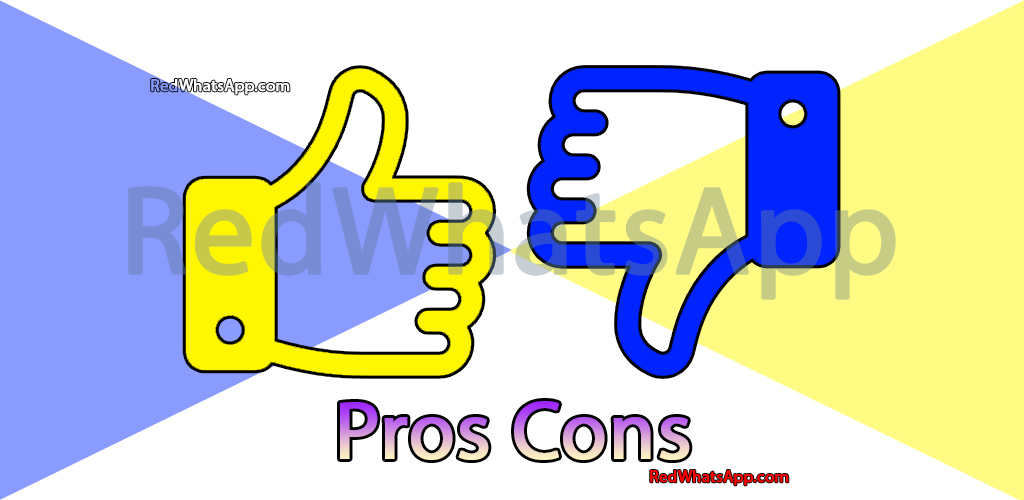 Pros of Threads, an Instagram App:
Direct Messaging: Threads offers a convenient platform for direct communication with friends and followers.
Focused Experience: It provides a stripped-down version of Instagram, allowing users to focus on conversations without distractions.
Exclusive Features: Threads offers exclusive features that enhance the messaging experience.
Easy-to-Use Interface: The app boasts a user-friendly interface, making it simple to navigate and interact with.
Privacy Control: Users have the ability to control their privacy settings and see who has viewed their content.
Regular Updates: The app is continuously updated to introduce new features and improve performance.
Integration with Instagram: Threads seamlessly integrates with Instagram, allowing for easy connection with existing contacts.
Customizable Interface: Users have the option to adjust the interface, such as switching to a dark mode theme.
Lightweight and Fast: Threads is designed to be lightweight, ensuring a smooth and efficient user experience.
Technical Support: The app offers technical support to address any issues or concerns.
Cons of Threads, an Instagram App:
Unfavorable UI Changes: Some users find the new UI layout less intuitive and prefer the previous interface.
Crashes and Instability: The app may experience occasional crashes and instability issues, affecting the user experience.
Slow Message Updates: Messages may be slower to update in Threads compared to the original Instagram Direct Messages.
Keyboard Overlaps: In some cases, the keyboard may cover up the last messages, causing inconvenience.
Limitations with Stories: Users may encounter issues with uploading stories or have difficulties viewing their own stories.
Disruption of Close Friends Feature: The update may affect the ease of sorting and messaging close friends.
Loss of Simplicity: The recent update may have added unnecessary complexity, deviating from the app's initial appeal.
Quality Issues with Video Saving: Some users experience poor video quality when saving videos, particularly on Android devices.

FAQ – Threads, an Instagram App
Is Threads a safe app?
Before downloading and using the Threads application, the app underwent a thorough examination by a technical team to assess its safety. Here are the key points from the safety policy:
Data Sharing: Threads only shares two types of data for the purpose of fraud prevention and security.
Data Collection: The company and the application team collect 18 types of data to direct advertising campaigns and improve the application's performance.
Data Transmission: All data transmission within the app is fully encrypted for secure communication.
Data Deletion: The application provides users with the ability to delete their data from the app.
How to use the Threads app
To learn how to use the Threads app, follow these steps:
Open the Threads application on your mobile device.
Familiarize yourself with the operational steps mentioned at the beginning of this article.
Access the homepage and either write a post or select media to share on your timeline.
Follow your friends' posts and diaries, and engage with them through comments, likes, or resharing.
Use the app's features to select specific friends you want to share your posts with.
Threads: The Competitor to Twitter
Threads is the primary competitor to the well-known Twitter application. If you're looking for an alternative, download and try Threads today. Experience its unique features and discover a new way to connect and share within a familiar social media environment.
For more information and to download Threads, visit the official website at https://redwhatsapp.com/.
Conclusion
In conclusion, Threads offers a convenient and direct communication platform connected to your Instagram account. With its user-friendly interface, multilingual support, and lightweight design, Threads enhances your social experience while maintaining user privacy. Stay connected with your friends, share your daily activities, and stay up-to-date on the latest events. Download the latest version of Threads from the official website at https://redwhatsapp.com/ to enjoy the new features and improvements. Embrace the future of social communication with Threads, the Instagram app for seamless and enhanced connections.