Introduction:
Prepare to embark on a messaging journey like no other with Sulaiman Muhammad Al-Musali's Soleman WhatsApp, also known as SMWhatsApp. As the demand for feature-rich communication platforms continues to rise, SMWhatsApp emerges as a powerful contender. This modified WhatsApp version brings an array of innovative features and functionalities, enhancing your messaging experience to unprecedented levels. Explore the unique capabilities and advantages that SMWhatsApp offers, setting it apart from the conventional messaging app.
What is Soleman WhatsApp (SMWhatsApp)?
SMWhatsApp, developed by Sulaiman Muhammad Al-Musali, is a tailored version of WhatsApp that introduces a plethora of additional features and improvements. It redefines the boundaries of WhatsApp functionality, offering users a more versatile and comprehensive messaging platform. From automatic replies to advanced privacy settings, SMWhatsApp strives to make your communication experience both efficient and enjoyable.
Features:
Automatic Replies: SMWhatsApp allows you to set up automatic replies for all your contacts, ensuring you never miss a message.
Scheduled Messages: You can schedule messages to be sent at specific times, perfect for reminders and important announcements.
Group Messaging: SMWhatsApp adds a group message feature for group chats, simplifying communication with multiple recipients.
Viewed Status Notification: Receive notifications for users who have viewed your status, helping you stay updated on who's engaging with your updates.
Profile Picture Change Notification: Get notified when someone changes their profile picture through the app's settings.
Social Media Profile Change: Change your Facebook or Twitter profile links directly from the app.
Video Clips from Long Videos: Easily create clips from long videos to fit the allowed length for status or stories.
Bulk Photo Sending: Send up to 100 photos at once with the option to share high-resolution images.
Message Unsaved Contacts: Send messages to phone numbers not saved in your contacts.
Enhanced Privacy Options: Enjoy advanced privacy settings, including the ability to hide your last seen status, blue checkmarks, and your viewed status story.
Extensive Theme Store: Access over 4030 themes to personalize your WhatsApp experience.
Online Status Display: See the profile pictures of contacts who are currently online.
Religious Content: Access dhikr, hadiths, the Holy Qur'an, and Quranic surahs in an elegant and accessible manner.
Ready-Made Statuses: Use pre-made status updates for convenience.
Video to Audio Conversion: Convert videos into audio files directly within the app.
Snowfall Feature: Enjoy a new snowfall feature for added visual appeal.
Chat Movement: Move chats within the app for organization and ease of access.
Virus Protection: Access a dedicated section for virus protection within the app.
In-App Games: Play games directly within SMWhatsApp.
Chat Animation Effects: Experience conversation animation effects for engaging chats.
Chat Bubbles: Click on chat bubbles for additional options in a list format, similar to Telegram.
Message Count in Groups: Hide the message counter in group chats for a cleaner interface.
Enhanced Media Sharing: Share over 30 photos and documents in one go from chat to external apps.
Unread Message Filter: Easily filter unread messages using search.
Drawing Pen: Use a new drawing pen for creative communication.
Online Privacy: Control who can see when you're online in the app's privacy settings.
Secret Group Exits: Leave groups without notifying everyone, visible only to group admins.
Message Removal: Admins can remove other users' messages in group chats, enhancing moderation.
Participant History: Access previous participants' list in groups.
Quick Reactions: Enjoy quick reactions for status updates.
New Status UI: Experience a revamped text status user interface.
Status Privacy UI: Explore the new status privacy design user interface.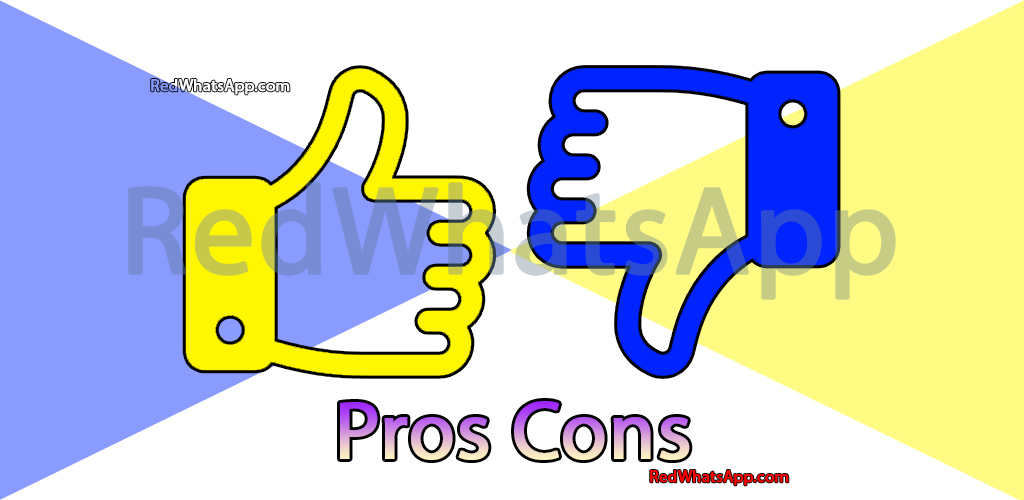 Pros of Soleman WhatsApp (SMWhatsApp)
Enhanced User Interface: SMWhatsApp offers two new interface options inspired by WhatsApp for iPhone, providing a fresh and appealing look.
Message Modification Tracking: A unique feature allows you to view messages before and after they've been modified, providing transparency in conversations.
Stability and Performance Improvements: Regular updates ensure better app stability and performance for a smoother user experience.
Anti-Ban Updates: Continuous improvement in the Anti-Ban feature keeps users protected from WhatsApp banning.
Media Backup/Restore: SMWhatsApp introduces a media backup and restore option, especially useful for Android 11+ users, ensuring media preservation when reinstalling the app.
Larger File Sharing: Users can send documents, media, and audio files up to 100MB in size, facilitating more extensive data sharing.
iOS 2023 Emojis: Enjoy a collection of iOS 2023 emojis for added expression in your messages.
Receive Pinned Messages: The ability to receive pinned messages from others enhances message organization.
Transfer Chats without GDrive: SMWhatsApp enables users to transfer chats between phones without relying on Google Drive.
Pin Messages in Private Chats: Users can pin messages in private chats for quick access to important information.
Message Editing: The message editing feature allows you to make corrections or updates to your messages after sending them.
Locked Conversations: Officially locked conversations offer an additional layer of privacy for individual chats.
Group Members' Profile Pictures: View group members' profile pictures directly within the chat, enhancing user interaction.
Cleaned-Up Settings: The settings menu has been optimized for a more user-friendly experience.
More Anti-Ban Protection: Additional anti-ban measures are implemented to safeguard users.
Resolution of 1-Hour Ban Issue: Fixed the problem of some users receiving a 1-hour ban.
Antivirus Version: SMWhatsApp includes a dedicated antivirus version to enhance security.
Cons of Soleman WhatsApp (SMWhatsApp)
Complexity: The multitude of features and options may be overwhelming for some users who prefer a simpler messaging experience.
Security Concerns: The inclusion of antivirus features may raise concerns about data privacy and security.
Regular Updates Required: Due to the evolving nature of WhatsApp, users may need to regularly update SMWhatsApp to ensure compatibility and functionality.
Limited Official Support: SMWhatsApp is a modified version of WhatsApp and does not have official support from WhatsApp Inc., which means users may not receive official updates and assistance.
Compatibility Issues: As with many modified apps, SMWhatsApp may not work flawlessly on all Android devices and may encounter compatibility issues.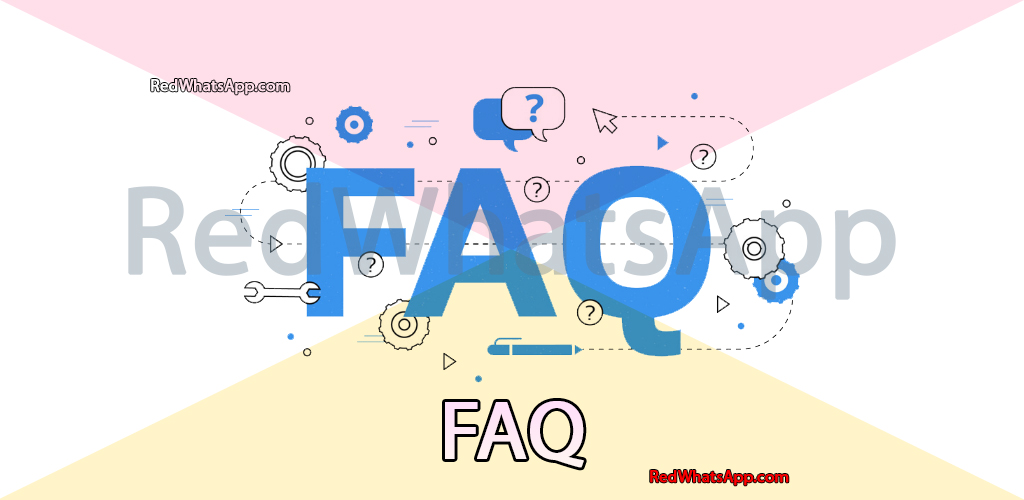 FAQ – Soleman WhatsApp (SMWhatsApp)
Q1: What is Soleman WhatsApp (SMWhatsApp)? A1: Soleman WhatsApp, or SMWhatsApp, is a modified version of the WhatsApp messaging application developed by Sulaiman Muhammad Al-Musali. It offers a range of additional features and customization options not found in the official WhatsApp application.
Q2: How do I download and install SMWhatsApp? A2: You can download SMWhatsApp from the Bold website at https://redwhatsapp.com/. Simply click on the download link, and once the APK file is downloaded, install it on your Android device.
Q3: What are some of the unique features of SMWhatsApp? A3: SMWhatsApp includes various features such as the ability to send high-quality images, customize the speed dial interface, delete all group members at once, hide specific sections, and many more. It also provides options for enhanced notifications and privacy settings.
Q4: Is SMWhatsApp safe to use? A4: While SMWhatsApp offers additional features, it is not an official WhatsApp application and is not endorsed by WhatsApp Inc. Users should exercise caution when using modified versions of messaging apps and be aware that they may not receive official support or updates.
Q5: Can I use SMWhatsApp alongside the official WhatsApp application? A5: Yes, you can use SMWhatsApp alongside the official WhatsApp application on the same device. However, it's essential to note that each application operates independently, and data is not shared between them.
Q6: How do I back up my media using SMWhatsApp? A6: SMWhatsApp includes a media backup and restore option. You can access this feature in Soleman Settings > Universal > Backup and Restore. It's especially useful for Android 11+ users to back up media before uninstalling the app.
Q7: Is SMWhatsApp compatible with all Android devices? A7: SMWhatsApp is designed to work with all Android devices. However, some compatibility issues may arise on certain devices, so it's essential to ensure your device meets the app's requirements.
Q8: How can I report issues or seek help with SMWhatsApp? A8: SMWhatsApp is a modified app and does not have official support channels. You can visit the Bold website where you downloaded the app for any updates or community discussions related to SMWhatsApp. Keep in mind that assistance may be limited compared to official WhatsApp support.
Q9: Is there any risk associated with using SMWhatsApp's additional features? A9: Using the added features in SMWhatsApp, such as message modification tracking and privacy settings, is generally safe. However, it's crucial to use these features responsibly and within legal boundaries. Avoid engaging in activities that violate WhatsApp's terms of service.
Q10: Can I switch between the official WhatsApp and SMWhatsApp on the same device easily? A10: Yes, you can switch between the official WhatsApp and SMWhatsApp by installing both applications on your device. You can use them independently without conflicts, but each app will have its data and settings.
Conclusion:
Soleman WhatsApp (SMWhatsApp), crafted by Sulaiman Muhammad Al-Musali, is not just another messaging app; it's a dynamic communication platform that empowers users with advanced features, customization options, and enhanced privacy controls. From automating responses to facilitating bulk media sharing, SMWhatsApp addresses the evolving needs of modern communication. Its commitment to regular updates ensures a continually improving user experience. Discover the difference for yourself and elevate your messaging game with SMWhatsApp.