Introduction to RANWhatsapp:
RANWhatsapp is a modified version of the popular messaging application, developed by Elwze Mods. It is available for download on "https://redwhatsapp.com/" and has a file size of 66MB. RANWhatsapp offers a range of unique features and improvements that enhance the user experience and provide additional functionality.
Features of RANWhatsapp:
Emoji Interaction: Users can now send any emoji in their messages by simply pressing the "+" button, expanding their expressive options.
Double Click to Like: RANWhatsapp introduces an exclusive feature where users can double-click on a message to express their liking for it.
Confirmation for Status Publishing: Users can now receive a confirmation message before publishing a status (photo/video), ensuring they have full control over their shared content.
Stealth Mode for Calls: RANWhatsapp includes a stealth mode for calls, allowing users to appear offline to callers while still being able to receive calls.
Easy Contact Sharing: Sharing someone's contact information becomes effortless with RANWhatsapp, offering a streamlined method to share contacts without revealing personal details.
Backup Addition on Crash Page: In the event of a crash, RANWhatsapp provides an added backup option, ensuring that users' data is protected and can be easily restored.
Internet Search or Emoji Profile Picture: Users have the option to search the internet or use an emoji as their profile picture, adding a touch of personalization to their accounts.
Background Audio Recording: RANWhatsapp enables the activation of listening to audio recordings in the background, allowing users to multitask while enjoying audio content.
Block Identifier: An exclusive feature of RANWhatsapp, users can identify who has blocked them, providing transparency in their interactions.
Antivirus Pressure and Matting: RANWhatsapp introduces exclusive antivirus pressure and matting features, adding an extra layer of security and protection for users' data and media.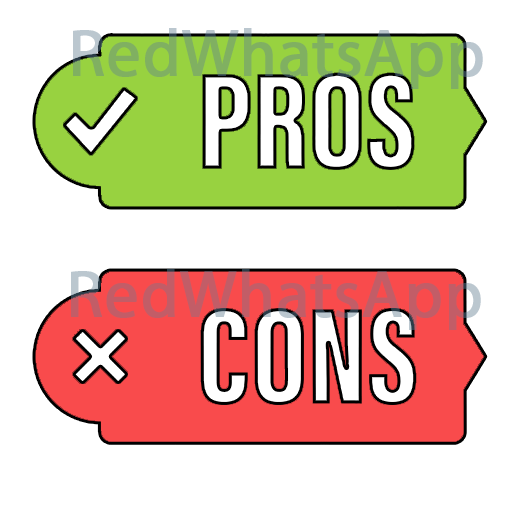 Pros of RANWhatsapp:
Profile Picture Notification: Users receive a notification when someone changes their profile picture, allowing them to stay updated on profile updates.
New Story Styles: RANWhatsapp introduces additional story styles, similar to Instagram stories, providing users with more creative options to share their moments.
Improved Home Screen Interface: RANWhatsapp offers a fresh look to the home screen interface, enhancing the overall visual experience for users.
Multiple Form Additions: Users can choose from four different forms of additions, including ERMODS, home screen modifications, and privacy form customization, allowing for personalized app appearance.
Stop and Resume Audio Recording: RANWhatsapp enables users to pause and resume audio recordings, providing more flexibility and convenience during voice messaging.
Customizable Profile Picture: Users can choose to either search the web or use an emoji as their profile picture, adding a unique touch to their account.
In-App Translation: RANWhatsapp includes an in-app translation feature, allowing users to conveniently translate messages without leaving the application.
Enhanced Privacy and Security: With exclusive antivirus pressure, matting contacts, and media viruses features, RANWhatsapp prioritizes the security of user data and media files.
Stylish Design for Copying: RANWhatsapp offers a stylish design for copying text, making it visually appealing and enjoyable to use.
Additional Themes: Users can explore and apply new themes available in the store, personalizing the appearance of their RANWhatsapp interface.
Cons of RANWhatsapp:
Possible Stability Issues: Despite the fixes and improvements, there may still be occasional crash problems or stability issues in certain situations.
Compatibility with Some Devices: RANWhatsapp may encounter installation issues on certain phones, which could limit access for some users.
Status Duration Limit: Although the duration of status updates has been increased to an hour, it is still shorter compared to other messaging platforms.
Learning Curve: With the addition of numerous buttons and features, some users may find it initially challenging to navigate and fully utilize all the functionalities of RANWhatsapp.

Frequently Asked Questions (FAQ) about RANWhatsapp:
Where can I download RANWhatsapp? RANWhatsapp can be downloaded from the official website at https://redwhatsapp.com/.
What is the official theme of RANWhatsapp? RANWhatsapp resets the official theme to match the original WhatsApp theme for a familiar and recognizable interface.
What are the available forms of extensions in RANWhatsapp? RANWhatsapp offers three forms of extensions: RANMODS, home screen modifications, and the ability to change the privacy theme.
What is the WhatsApp base update used in RANWhatsapp? RANWhatsapp is built on the WhatsApp base update version 2.21.19.21, ensuring compatibility and stability.
What exclusive features does RANWhatsapp offer for antivirus pressure and security? RANWhatsapp provides exclusive features such as antivirus pressure, matting contacts, Mateng virus map, and media virus masher to enhance security and protect against threats.
Can I switch accounts in RANWhatsapp with a backup copy? Yes, RANWhatsapp allows users to switch accounts while maintaining a backup copy of their data for seamless account switching.
Are there new themes available in the RANWhatsapp store? Yes, RANWhatsapp introduces new themes in its store, offering users a variety of options to personalize their messaging experience.
What encryption options are available in RANWhatsapp? RANWhatsapp includes buttons to encrypt contacts, media viruses, Astori virus, links display, links viruses, bold font virus, call virus, italic text, image display, document virus, and tag virus (@).
What additional features does RANWhatsapp offer? RANWhatsapp provides features such as hiding quoted messages, cutting viruses, grading buttons, increasing audio duration, giving supervision, end group button, auto-redirect button, iPhone Tasker button, document virus encryption, auto reply, scheduled messages, left and right swipe effects, scrolling effects in chat, quick chat, extended status duration, hiding the green privacy message, and support for multiple accounts.
Does RANWhatsapp address crash problems and previous issues? Yes, RANWhatsapp has implemented fixes to address crash problems, irritability from new viruses, and resolved various issues from previous versions.
How can I explore and discover the rest of the features in RANWhatsapp? Users can explore and discover additional features by navigating through the settings and options within the RANWhatsapp application.
Conclusion:
RANWhatsapp, developed by Elwze Mods and available on "https://redwhatsapp.com/", offers an enhanced messaging experience with its unique set of features and improvements. From advanced emoji interactions to stealth mode for calls, the application provides users with increased customization options, improved privacy features, and added convenience in sharing contacts. With the inclusion of antivirus measures and various fixes, RANWhatsapp prioritizes the security and stability of the messaging platform. Download RANWhatsapp to explore these exciting features and enjoy a modified WhatsApp experience.