Introduction: OBWhatsApp
Step into the realm of enhanced messaging with OBWhatsApp, a feature-rich messaging application developed by Fella Al-Wardi. With its commitment to extending version life and introducing exciting new features, OBWhatsApp offers a captivating experience for its users. Say goodbye to limitations and embrace a world of customization and innovation.
What is OBWhatsApp?
OBWhatsApp is a modified version of the popular WhatsApp messaging app, curated by Fella Al-Wardi. This version goes beyond the standard WhatsApp experience by extending the version life and introducing an array of exciting features. With new interfaces, customization options, and navigation effects, OBWhatsApp is designed to redefine the way you interact with your contacts.
OBWhatsApp Vibrant Colors
WhatsApp Omar offers a plethora of unique features, shared across different versions characterized by their vibrant colors. Whether you opt for the blue, Annabi, pink, Al-Wardi, Azraq, Al-Akhdar, Al-Ahmar, or Golden version, you're in for an incredible messaging experience on your Android phone. With WhatsApp Omar Ba Dheeb, you'll indulge in a delightful chat with friends and loved ones, thanks to its remarkable set of functionalities.
Features:
Version life extended: Enjoy an extended version life, ensuring you have access to the latest updates and features for an extended period.
Hide messages: Take control of your privacy with the option to hide messages, ensuring your conversations remain confidential.
New interfaces, including One UI Design: Immerse yourself in various new interfaces, including the sleek One UI Design, enhancing your messaging experience.
New way of group messaging with the old design: Engage with groups in a new and intuitive manner while retaining the classic design.
Change tone of incoming and outgoing messages: Personalize your messaging experience by changing the tone of incoming and outgoing messages.
Change start and stop tone of audio recording: Customize the audio recording experience with the ability to change the start and stop tones.
Hide archive messages: Keep your chat organized and clutter-free by hiding archive messages.
Floating button options: Enjoy several new options with the floating button inside conversations, including color customization and the ability to hide the button.
New Instagram-style case designs: Express yourself with new designs for your WhatsApp cases, inspired by Instagram's stylish layouts.
Navigation effects feature: Experience smooth and engaging navigation effects, adding flair to your interactions.
Group video chat: Connect with multiple contacts through group video chat for a more inclusive conversation experience.
Display supervisor's name in groups: Easily identify group supervisors with the option to display their names.
Disable View More option: Control the visibility of the View More option as per your preferences.
Hide unimportant, recent, and viewed cases: Customize your case view by hiding unimportant, recent, and viewed cases.
New Instagram-style status addition: Enjoy a new and stylish method of adding status, reminiscent of Instagram's aesthetics.
Forward messages to more than 1000 people: Expand your reach by forwarding messages to a large number of contacts.
New bottom navigation bar styles: Experience a fresh look with new designs for the bottom navigation bar.
Improved quick conversation display: Get quicker access to conversations with improved display settings and the option to change their location.
New design for activating Flight Mode and Day-Night Mode: Enjoy a visually appealing design for activating these options.
Automatic name adjustment in the top bar: Maintain a neat and tidy interface with automatic name adjustment in the top bar for longer names.
Flight button pulse signal: Receive a pulse signal when the flight button is activated, adding an interactive touch.
Color options for Instagram-style cases: Customize the shape and color of your Instagram-style cases to match your preferences.
New shape for the floating button: Enjoy a new shape for the floating button, with the added flexibility to hide or show it.
Increased status characters to more than 700: Share longer status updates, with the character limit expanded to over 700.
Improved translation feature: Experience an improved translation feature, providing smoother language interactions (Note: Requires the installation of the "Google Translator" app).
New default themes "night, day": Embrace the new default themes, with the option to switch between night and day modes.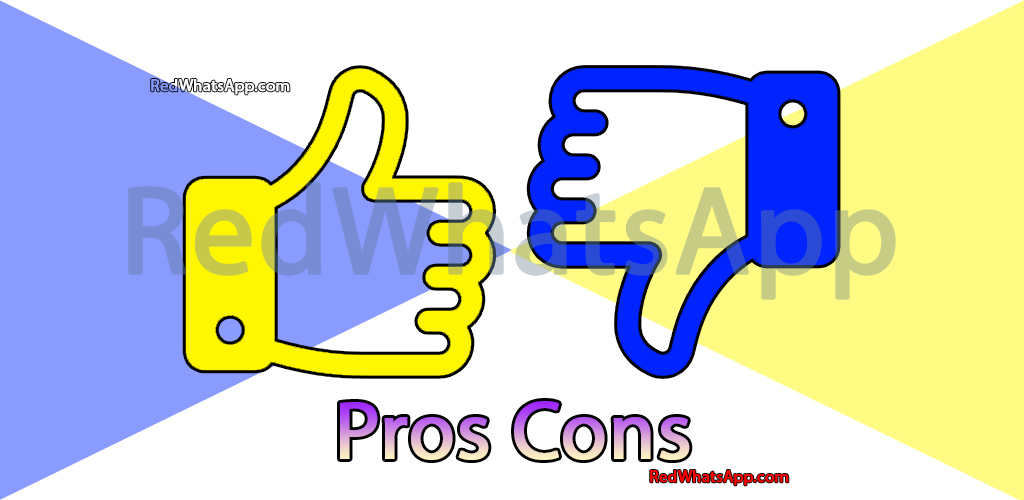 Pros of OBWhatsApp:
Long Version Life: OBWhatsApp has been working for more than 5 months from the date of publication, indicating its stability and reliability.
Night Mode Activation: Enjoy a user-friendly experience even in low-light conditions with the night mode feature.
Transparent Mode Option: Customize your interface with the option to enable transparent mode, providing a unique and sleek look.
VPN Proxy Breaker: Bypass restrictions and access WhatsApp seamlessly even in regions with restrictions using the built-in VPN proxy breaker.
Quick Access to Conversations: Save time and effort with the quick access option, allowing direct access to any conversation without returning to the main interface.
Explosive Text Option: Make a statement by sending a series of messages at once with the explosive text option, adding flair to your conversations.
Fancy Text Option: Express yourself creatively with text decoration using the fancy text option.
Quick Emotional Texts: React instantly with the quick emotional text option, offering a wide range of emotional responses.
Improved Instagram-style Cases: Enhance your status updates with improved activation options, resembling Instagram's stylish cases.
Official Green Theme: Enjoy the new version of OB4WhatsApp with the official green theme, offering a refreshing look to the interface.
Falling Effects Option: Bring excitement to your chats with the falling effects option, now featuring new shapes for added fun.
Effects when Scrolling Chats: Experience interactive chats with effects triggered while scrolling chats up and down.
Mention Notification: Stay informed about mentions in groups, helping you stay engaged in conversations.
View Messages Separately: Easily view your messages or any group member's messages separately, streamlining your chat experience.
Full Control of Group Adds: Take charge of your group memberships with the full activation of the option to decide who can add you to groups.
Read More Option Control: Decide whether to enable or disable the "Read More" option in long messages, giving you control over message previews.
Auto Reply and Message Scheduling: Automate your responses with the auto reply feature, and schedule messages for later delivery, saving time and effort.
Swipe Actions: Navigate chats efficiently with the option to delete or contact the chat by swiping left or right.
Extended Message Deletion: Enjoy the flexibility of deleting messages from everyone, even if a considerable amount of time has passed.
Enhanced Cleaning and Color Control Options: Keep your app clutter-free with additional waste cleaning options, and personalize your interface with more color control choices.
Expanded Notification Settings: Customize your notification preferences with more options to tailor your messaging experience.
Speed and Performance Improvements: Experience a smoother and more efficient app performance with speed and performance enhancements.
Cons of OBWhatsApp:
Third-Party App: As a modified version of WhatsApp, OBWhatsApp is not an official release and may not have the same level of security and support as the original WhatsApp.
Security Concerns: Since OBWhatsApp is not developed by WhatsApp's official team, there may be potential security risks and vulnerabilities associated with using the app.
Possible Unreliability: Due to its modified nature, OBWhatsApp may not always work seamlessly with all features and could be prone to occasional glitches or bugs.
Violation of WhatsApp Terms: Using modified versions of WhatsApp, including OBWhatsApp, may be a violation of WhatsApp's terms of service, potentially leading to account suspension.
No Official Support: In case of any issues or problems, users may not receive official support from WhatsApp as this is not an official release.
Compatibility Issues: OBWhatsApp may not be compatible with all Android devices, leading to potential installation or functionality problems.
Lack of Regular Updates: Unlike the official WhatsApp, modified versions like OBWhatsApp may not receive regular updates, which could affect the app's performance and security over time.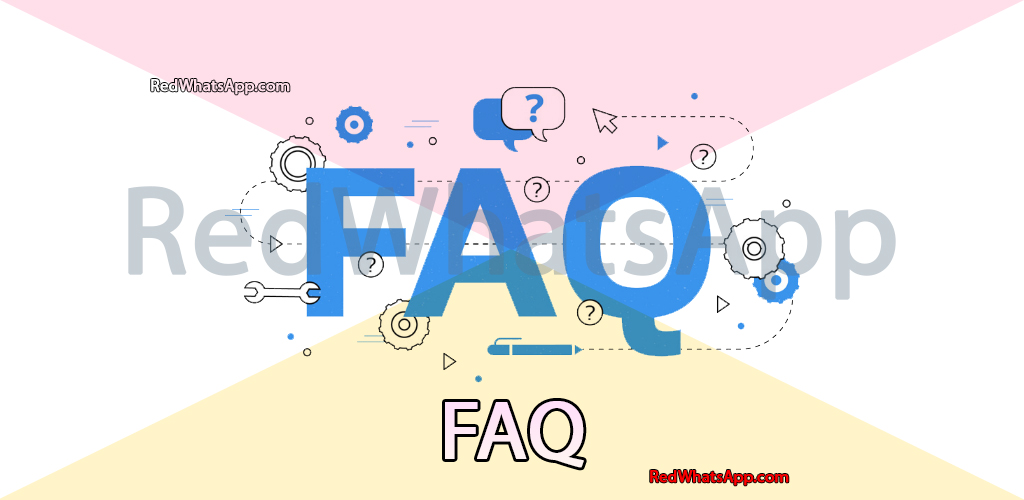 FAQ – OBWhatsApp
1. What is OBWhatsApp? OBWhatsApp is a modified version of the popular WhatsApp messaging app, developed by Fella Al-Wardi. It offers enhanced features, customization options, and performance improvements beyond the standard WhatsApp version.
2. Where can I download OBWhatsApp? You can download OBWhatsApp from the official website: https://redwhatsapp.com/. Make sure to download it from the provided link to ensure a safe and authentic download.
3. Is OBWhatsApp safe to use? While OBWhatsApp offers additional features, it is essential to exercise caution when using modified apps. Download from trusted sources and be aware of potential security risks.
4. Can I use OBWhatsApp alongside the official WhatsApp? Yes, you can install OBWhatsApp as a separate app alongside the official WhatsApp on your Android device.
5. How do I install OBWhatsApp? Installation Guide for OBWhatsApp:
Enable "Unknown Sources" in your device's settings to allow installation from sources other than Google Play Store.
Download the OBWhatsApp APK from the official website: https://redwhatsapp.com/.
Tap on the APK file to begin the installation process.
Follow the on-screen instructions to complete the installation.
Once installed, open OBWhatsApp and proceed with the setup process, including verifying your phone number.
6. What are the new features in OBWhatsApp ?
Show modified message before and after modification.
Show/hide profile picture on the main screen.
Change the color of profile picture borders on the home screen.
Know who visited your profile.
Improved setting of person's image as a background for conversations.
Various bug fixes and performance improvements.
7. How can I hide unsaved numbers in OBWhatsApp? To hide unsaved numbers, go to "Omar Additions" > "Home Screen" and enable the corresponding option.
8. Can I customize the chat screen in OBWhatsApp? Yes, you can customize the chat screen by hiding stock icons, changing icon colors, and adjusting background colors. Go to "Age Additions" > "Chat Screen" to explore these options.
9. Is there an automatic reply option in group chats? Yes, OBWhatsApp offers an automatic reply option for @ mentions in groups. You can specify the response message in "Age Additions" > "Chat Screen."
10. Can I view the time and date for deleted cases and messages? Yes, OBWhatsApp provides an option to view the time and date for deleted cases and messages in "Age Additions" > "Protection and Privacy."
11. How can I manage storage in OBWhatsApp? You can manage storage in OBWhatsApp by accessing "Life Extensions" > "Clean Up Junk" and using the provided options.
12. Are there any improvements in the home and conversation screens? Yes, the home screen and conversation screen options have been improved to provide a better user experience.
13. Does OBWhatsApp have performance enhancements? Yes, OBWhatsApp has undergone performance and stability improvements, providing a smoother messaging experience.
14. Is there official support for OBWhatsApp? As a modified version, OBWhatsApp might not have official support. Users can refer to the website and community forums for any bug reports or discussions related to the app.
15. How often are updates released for OBWhatsApp? The frequency of updates for OBWhatsApp may vary. Keep an eye on the official website for any new releases or improvements.

Installation Guide – OBWhatsApp
Step 1: Enable Unknown Sources
Before installing OBWhatsApp, go to your Android device's settings.
Navigate to "Security" or "Privacy" options.
Enable the "Unknown Sources" option to allow installation from sources other than the Google Play Store. This step is necessary as OBWhatsApp is a modified app.
Step 2: Download OBWhatsApp APK
Open your device's web browser and visit the official website: https://redwhatsapp.com/.
Locate the download link for "OBWhatsApp (Fella Al-Wardi) v51."
Step 3: Locate APK File
Step 4: Install OBWhatsApp
Step 5: Verify Phone Number
After the installation is complete, open OBWhatsApp.
Follow the setup process by entering your phone number and verifying it through the OTP (One-Time Password) sent to your device.
Step 6: Restore Chats (Optional)
If you wish to transfer your chats and media from the official WhatsApp, you can do so during the setup process. Choose the option to restore chats from the backup.
Step 7: Explore Features
Once the setup is complete, you can start exploring the unique features and customization options of OBWhatsApp.
Conclusion:
OBWhatsApp, developed by Fella Al-Wardi, redefines the messaging experience with its extended version life and an array of exciting features. From enhanced customization options to stylish Instagram-inspired designs, OBWhatsApp offers users an opportunity to interact with their contacts in a more personalized and engaging manner. With a download size of 76MB, OBWhatsApp brings a world of possibilities to your fingertips. Unlock a world of messaging innovation and discover OBWhatsApp at https://redwhatsapp.com/.