Introduction to MGInstagram
Step into the world of enhanced Instagram experience with MGInstagram, developed by MG Mods. This isn't your standard Instagram app; it's a tailored version that unlocks new dimensions of Instagram usage.
What is MGInstagram?
MGInstagram, crafted by MG Mods, is a modified version of the Instagram app that brings a plethora of new features and enhancements to your Instagram experience.
Features of MGInstagram
Instagram Enhancement: MGInstagram introduces all the latest Instagram features, ensuring you're always up-to-date and ahead of the curve.
Share with Ease: The new Share Button in Post feature lets you seamlessly share your favorite posts with your friends and followers.
Channel Your Creativity: Unlock the Channels Option, allowing you to explore and engage with content in a more organized manner.
Crash-Free Experience: Bid farewell to crashing issues as MGInstagram ensures a smooth and stable performance.
Custom Font Selection: Enjoy the ability to change the font in Instagram, adding a personal touch to your posts and stories.
Chat Prioritization: Pin chats at the top for easy access, ensuring your most important conversations are always within reach.
Extended Story Videos: Share longer stories with the increased video size duration, extending from 15 seconds to a whopping 60 seconds.
Enhanced Downloading: Highlight on download is re-added for your convenience.
Streamlined Interface: App icons are removed to prevent random crashes, offering a more stable user experience.
Optimized Story Display: Hiding the story display issue is fixed, guaranteeing a seamless browsing experience.
Ghost Mode Improvement: Direct Ghost Mode issue is resolved, enhancing your privacy controls.
Ad-Free Browsing: Say goodbye to pesky ads as all ads are removed from your Instagram feed.
Story Quality Boost: Enjoy improved story quality, making your stories look even more vibrant and engaging.
Custom Themes: Change the application's theme to match your preferences, creating a more personalized Instagram experience.
Multilingual Conversations: The translation option in conversations lets you connect with people from different language backgrounds effortlessly.
Privacy Empowerment: MGInstagram adds all privacy features to give you more control over your Instagram interactions.
App Security: Lock the application with a code for an added layer of security and privacy.
Stay Updated: Get notified when there's an Instagram update, ensuring you never miss out on new features.
Backup and Restore: Safeguard your settings and preferences with the Backup and Restore feature.

Pros of MGInstagram
Enhanced Features: MGInstagram brings a host of additional features to your Instagram experience, making it more versatile and enjoyable.
Improved Interaction: Press and hold the heart button to bring back the no-next list, allowing you to revisit posts easily.
Enhanced Privacy: The addition of the "Mark as Seen" feature for Innox messages adds more control to your conversations.
Convenient Navigation: The Hide/Show Topic button offers seamless topic management, enhancing your browsing experience.
Media Solutions: The resolution of INBOX media download issues ensures smooth media access.
Image and REEL Quality: The solution provides an improved image quality and REEL experience, making visuals more vibrant.
Download Options: You can download photos, videos, and stories, enhancing your ability to save and share content.
Image Enlargement: Enjoy the possibility of enlarging images for a closer look at the details.
Profile Exploration: Open thumbnails, profiles, and profile pictures with ease, enhancing your interaction with other users.
Content Copying: MGInstagram allows you to copy biographies, comments, and even captions from posts.
Follower Insights: Discover who follows you on Instagram, offering valuable insights into your audience.
Integrated Browser: Browse within the app, streamlining your content discovery process.
High-Quality Sharing: Send high-quality photos directly through the app, ensuring your media retains its resolution.
Story Download: Download your friends' stories or Instagram stories, saving memorable moments.
Privacy Enhancement: Hide writing indicators and read receipts, providing greater privacy in your conversations.
Ad-Free Experience: MGInstagram is free from annoying ads, offering a cleaner and distraction-free interface.
Ongoing Development: With more plugins and fixes, MGInstagram is continually evolving to offer a better user experience.
Cons of MGInstagram
Third-Party Source: Since MGInstagram is not an official Instagram app, there might be concerns about security and updates.
Modification Risks: Using modified apps may pose potential risks to your device's security and your personal data.
Lack of Official Support: As a modified version, you won't have access to official Instagram support for troubleshooting.
Unpredictable Performance: Modified apps might not always function as smoothly as the official versions due to customization.
Legal and Policy Concerns: Using third-party modified apps could potentially violate Instagram's terms of service.
Compatibility Issues: Some features might not work on all devices, leading to inconsistencies in user experience.
Limited Assurance: Since it's a non-profit app, there might be limitations in the level of assurance and updates provided.

Frequently Asked Questions (FAQ) – MGInstagram
1. What is MGInstagram?
2. Where can I download MGInstagram?
You can download MGInstagram from https://redwhatsapp.com/. Please note that it's a third-party source, so exercise caution.
3. What new features are added to MGInstagram?
MGInstagram includes various new features such as the ability to share posts, Channels Option, new fonts, themes, pinning chats, increased video duration in stories, and more.
4. Are there any fixes and improvements in MGInstagram?
Yes, MGInstagram comes with multiple bug fixes and improvements to enhance user experience. Explore the app to discover these improvements.
5. Can I change the font in Instagram using MGInstagram?
Yes, MGInstagram allows you to change the font in your Instagram posts, adding a unique touch to your content.
6. Is it possible to increase the duration of videos in stories using MGInstagram?
Absolutely, MGInstagram extends the video duration in stories from the standard 15 seconds to 60 seconds, giving you more storytelling flexibility.
7. Does MGInstagram offer privacy features?
Yes, MGInstagram includes various privacy features such as the ability to lock the application with a code, hide viewing status, hide message read indicators, and more.
8. Is MGInstagram free from ads?
Yes, MGInstagram is designed to be ad-free, providing a cleaner and uninterrupted user experience.
9. Is MGInstagram safe to use?
MGInstagram is a modified app, and using third-party apps always carries some risks. Ensure you download it from a reputable source and be cautious about sharing personal information.
10. Can I download media like photos and videos using MGInstagram?
Yes, you can download photos and videos using MGInstagram, allowing you to save and share content easily.
11. Can I copy comments and captions using MGInstagram?
MGInstagram enables you to copy comments, captions, and even user biographies, offering added convenience.
12. Does MGInstagram provide a backup and restore feature?
Yes, you can utilize the backup and restore feature in MGInstagram to safeguard your data.
13. What should I be aware of when using modified apps like MGInstagram?
Modified apps might not be officially supported by the platform, leading to potential security and compatibility concerns. Use at your own discretion.
14. How can I find out who follows me on Instagram using MGInstagram?
MGInstagram offers the functionality to find out who follows you on Instagram, helping you better understand your followers.
15. Is MGInstagram regularly updated?
16. Can I use MGInstagram on multiple accounts?
17. Is MGInstagram a non-profit app?
Yes, MGInstagram, including MG Gold, is a non-profit app that aims to provide users with an enhanced Instagram experience without ads.
18. How can I explore additional plugins and fixes in MGInstagram?
You can explore additional plugins and fixes by using MGInstagram and discovering its various functionalities.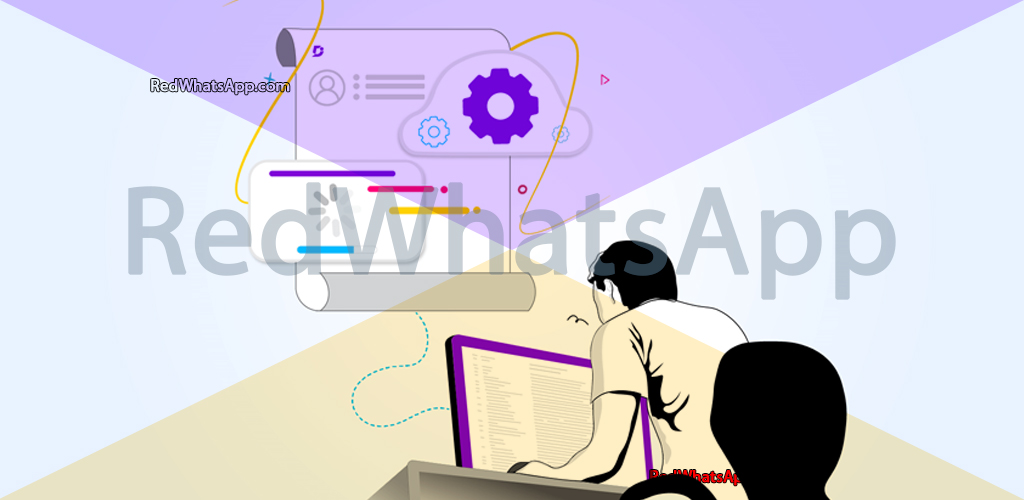 Installation Guide – MGInstagram
1. Download MGInstagram:
2. Locate the Download:
Once the website loads, locate the download link for MGInstagram.
3. Allow Installation from Unknown Sources:
Before proceeding, ensure your device is set to allow installation from unknown sources. Go to "Settings" > "Security" or "Privacy," and toggle on "Install unknown apps" or "Unknown sources."
4. Start the Installation:
5. Confirm Installation:
You might see a warning message about the potential risks of installing apps from unknown sources. Confirm that you want to proceed with the installation.
6. Install MGInstagram:
The installation process will begin. It might take a moment to complete.
7. Open the App:
Once the installation is successful, you'll see the option to "Open" the app. Tap on it to launch MGInstagram.
8. Log In or Create an Account:
Log in to your Instagram account using your credentials. If you don't have an account, you can create one within the app.
9. Explore Enhanced Features:
Once logged in, start exploring the enhanced features that MGInstagram offers. These features include additional privacy options, download capabilities, and more.
10. Customize and Enjoy:
Customize your MGInstagram experience by adjusting themes, fonts, privacy settings, and other features according to your preferences.
Conclusion
MGInstagram, brought to you by MG Mods, transforms your Instagram experience. With an array of features ranging from enhanced sharing options to increased story duration and improved privacy controls, MGInstagram offers a one-of-a-kind Instagram journey. Discover the power of customization and advanced features by downloading MGInstagram from https://redwhatsapp.com/. Elevate your Instagram interactions to a whole new level.