Introduction:
MDGram Adfree – Redefining Your Telegram Experience Welcome to the world of MDGram Adfree – an innovative and exceptional messaging application developed by Richar C. Say goodbye to the conventional messaging experience and step into a realm of unparalleled customization and user-friendly features. With a focus on efficiency, elegance, and personalization, MDGram is here to revolutionize the way you communicate and connect with others. Whether you're an iOS or Android user, MDGram caters to all with its unique design elements, making it the go-to choice for anyone seeking a seamless messaging experience.
What is MDGram Adfree?
MDGram Adfree is a messaging application developed by Richar C, available on the Bold platform at https://redwhatsapp.com/. This ad-free version allows you to enjoy a distraction-free messaging experience while benefiting from its outstanding features and personalized design. With a size of just 74MB, it packs a powerful punch to enhance your messaging needs.
Features:
Home iOS and Material You: MDGram offers a sleek design with both iOS and Material You themes, ensuring a visually pleasing experience that matches your device's aesthetics.
Entry Conversation iOS and Material: Seamless transitions from the home screen to conversations with consistent iOS and Material You design elements.
Change Custom Emoji: Express yourself better by customizing emojis to match your style and personality.
Auto-Translation Messages: Break language barriers effortlessly with automatic message translation, fostering global connections.
Personalization Fonts Style: Choose from a variety of font styles to personalize your messaging experience.
Bottom Bar iOS and Material You: Convenient and accessible bottom bar design, offering a smooth navigation experience.
Color Theme: Enjoy the freedom to select your preferred color theme for an added touch of personality.
Send High Image Resolution: Share images with superior clarity, ensuring your moments are captured perfectly.
And More: MDGram offers a plethora of additional features to discover, making it an all-in-one messaging platform.

You Will Love the Functionality:
MDGram is not just another messaging app; it is a meticulously crafted platform that puts the user at the forefront. The functionality of MDGram is designed with you in mind, aiming for:
Efficiency: Seamlessly manage conversations and access features to make the most of your time.
Perfection: Every aspect of MDGram is thoughtfully designed, leaving no room for compromise.
Usability: Intuitive and user-friendly interface for a smooth messaging experience.
Accessibility: Access MDGram anytime, anywhere, and enjoy its features to the fullest.
Advantages of MDGram:
The advantages of MDGram over traditional messaging apps are truly game-changing:
Perfect and Elegant Design: MDGram's aesthetics exude elegance, setting it apart from regular messaging platforms.
Personalization: Tailor MDGram according to your preferences and express your individuality.
Monet Support for Android 12+: Embrace the latest Android design trends with Monet support.
More Style for Customization: Enjoy a wide range of customization options for a personalized experience.
Privacy, Auto Translate Messages: Enhanced privacy features and automated message translation for seamless communication.
Fast Download and Download Files: Efficiently download files with enhanced download speeds.

Main Features:
The standout features of MDGram are a testament to its commitment to excellence:
Great UI Design App: Enjoy an attractive and intuitive user interface that enhances the overall messaging experience.
Privacy and Secure: MDGram prioritizes the security and privacy of its users, giving you peace of mind.
Full Personalization: Customize every aspect of MDGram to match your style and preferences.
Material UI Design: Immerse yourself in Google's Material You design with dynamic colors, making it a treat for the eyes.
iOS Style Design: Embrace the elegance of iOS-style design while preserving the familiarity of Telegram.
Chat Message UI: MDGram offers two stunning designs for chat messages, combining the best of Material UI and iOS design elements for an aesthetically pleasing conversation experience.

Pros of MDGram Adfree:
Ad-Free Experience: With MDGram Adfree, users can enjoy a messaging experience without intrusive advertisements, ensuring a distraction-free environment.
Developer Expertise: Developed by Richar C, MDGram showcases the expertise of a skilled developer dedicated to delivering a top-notch messaging application.
Customization Options: MDGram offers a wide range of customization options, allowing users to personalize the app according to their preferences, including themes, fonts, and emojis.
Added Preview in Settings: The inclusion of a preview feature in the settings enhances user convenience, making it easier to navigate through customization options.
Button for Browser Themes: MDGram's inclusion of a button for browser themes simplifies the process of applying and managing themes for a visually appealing experience.
Fixes and Updates: Regular updates and bug fixes demonstrate the developer's commitment to providing a seamless and reliable messaging platform.
Compatibility: MDGram is available in different architectures, ensuring compatibility with a wide range of Android devices.
High Resolution Image Sending: The experimental feature to send high-resolution images allows users to share visually stunning moments with friends and family.
Forward Pro: MDGram's addition of the "Forward Pro" feature enables users to edit messages before forwarding, enhancing communication capabilities.
Resident Notification (Experimental): The experimental resident notification feature provides users with alternative notification options for greater customization.
Cons of MDGram Adfree:
Limited iOS Design: While MDGram aims to provide an iOS-style design, some users might find the implementation slightly different from their expectations.
Experimental Features: Certain features labeled as "experimental" may not be fully stable or might have limited functionality, leading to potential issues for some users.
Minor Bugs: Despite regular bug fixes, there might still be some minor bugs or glitches that could temporarily affect the user experience.
Custom Emoji Pack Dependency: The addition of custom emoji packs from OwlGram might lead to dependency concerns if there are any future changes or compatibility issues.
Resource Intensive: The app's high level of customization and features could make it resource-intensive for older or lower-end devices.
Learning Curve: The extensive customization options might require some time for users to explore and fully utilize.
Size: With a size of 74MB, MDGram might be considered relatively large compared to other messaging apps, potentially consuming more storage space on devices.
Translate Automatic (Experimental): The automatic translation feature, labeled as experimental, might not be as accurate as dedicated translation services.
Device Architecture Knowledge: Users might need to know their device's architecture to select the appropriate APK version, which could be a challenge for some users.
iOS Design Adherence: While MDGram offers an iOS-style design, some iOS purists might still prefer a closer resemblance to the original iOS messaging app.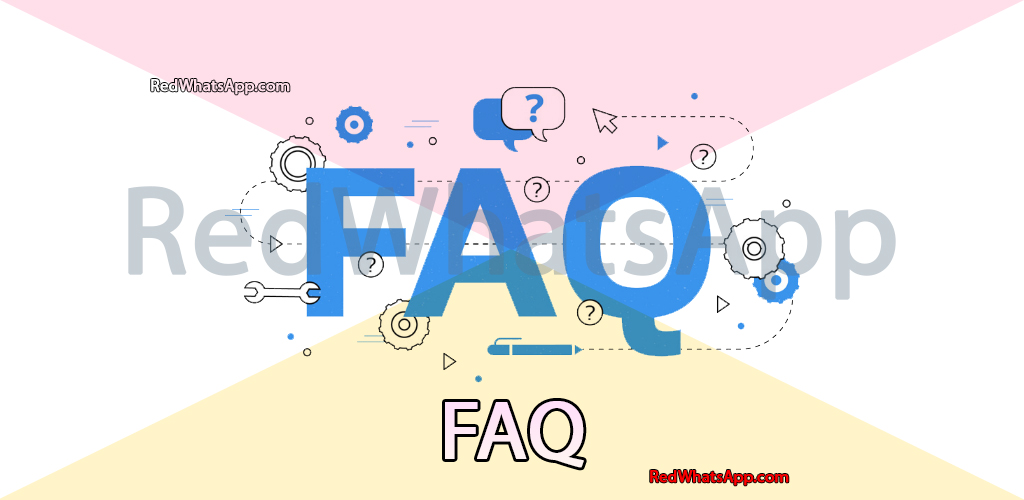 FAQ – MDGram Adfree
1. What is MDGram Adfree? MDGram Adfree is a messaging application developed by Richar C, offering a seamless and ad-free messaging experience. It is available on the Bold platform at https://redwhatsapp.com/ and comes with various customization options to enhance your messaging journey.
2. What is the size of MDGram Adfree? MDGram Adfree has a size of 74MB, making it a relatively compact application considering the extensive features it offers.
3. What are the key features of MDGram Adfree?
Redesigned Material Home UI with an iOS-like appearance.
Ability to mark messages as unread in the folders tab menu.
Enhanced search functionality in the Topics Fragment.
Option to delete your own messages in groups and channels.
Icons added to the Folder Tab, thanks to OwlGram and NekoGram.
Improved voice enhancements.
Proximity sensor disable option.
Log events for group or channel admins.
Emoji and font application in the context menu, among others.
4. Where can I download MDGram Adfree? You can download MDGram Adfree from the Bold platform at https://redwhatsapp.com/. The app is available in various APK versions to support different device architectures.
5. How is MDGram's design? MDGram Adfree offers an aesthetically pleasing and customizable design. It features a Material Home UI with elements resembling iOS, providing a unique and engaging user interface.
6. Are there any privacy concerns with MDGram Adfree? MDGram Adfree prioritizes user privacy and security, ensuring a safe messaging environment. The developer regularly releases updates to address any potential issues.
7. How often does MDGram Adfree receive updates? The developer, Richar C, regularly updates MDGram Adfree to improve functionality, fix bugs, and introduce new features. Users can expect a continuous stream of updates for an enhanced messaging experience.
8. Can I customize the app to my liking? Absolutely! MDGram Adfree offers extensive customization options, including themes, fonts, emojis, and more, allowing you to tailor the app to reflect your personal style.
9. How can I get help or report issues with MDGram Adfree? For support or reporting issues, you can visit the official website at https://redwhatsapp.com/ and reach out to the developer or support team. They will assist you with any queries or problems you encounter.
10. Is MDGram Adfree available for both Android and iOS? As of now, MDGram Adfree is available for Android devices only. The developer may consider expanding to iOS in the future, but it's always best to check for updates on the official website or platform.

MDGram APK Versions:
MDGram Apk Universal: Supports multiple architectures (armeabi-v7a, arm64-v8a, x86, x86_64) for users unsure of their device's architecture.
MDGram Apk (armeabi-v7a): Specifically for devices with armv7 architecture, providing a lighter APK option for such devices.
MDGram Apk (arm64-v8a): Tailored for devices with arm64-v8a architecture, offering a lightweight APK suitable for these devices.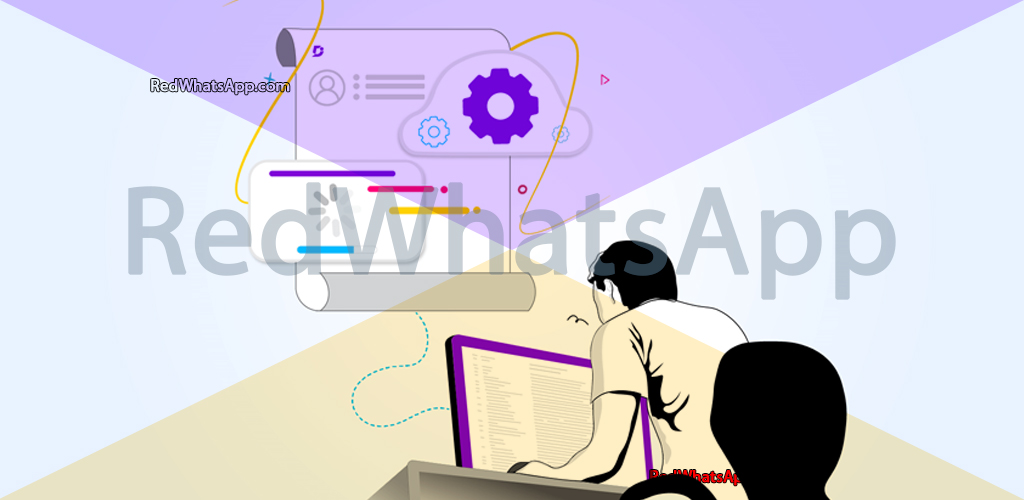 Installation Guide – MDGram Adfree
Download the APK: Go to the official website https://redwhatsapp.com/ and find the download section for MDGram Adfree. Choose the APK version that matches your device's architecture (e.g., MDGram Apk Universal, MDGram Apk (armeabi-v7a), or MDGram Apk (arm64-v8a)).
Allow Unknown Sources: Before installing the APK, ensure that your device allows installation from unknown sources. Go to Settings > Security > Unknown Sources and enable it.
Install the APK: Locate the downloaded APK file in your device's storage, usually in the "Downloads" folder. Tap on the APK file to begin the installation process.
Security Warning: During the installation, your device might display a Play Protect warning. Don't worry; this occurs due to the app being from an unofficial source. Proceed by clicking "Install anyway" to continue.
Log In: After installation, open MDGram Adfree and log in using your mobile phone number associated with Telegram.
Conclusion:
MDGram Adfree, developed by Richar C, is a remarkable messaging app that offers a host of features and customization options, making it a fantastic alternative to the standard Telegram application. With its redesigned Material Home UI and an iOS-style interface, MDGram Adfree stands out with its eye-catching design and enhanced user experience.
The app's ability to send files up to 1.5 GB in size, along with the freedom to customize themes, fonts, stickers, and emojis, sets it apart from conventional messaging platforms. MDGram Adfree's emphasis on privacy and security ensures that users can communicate with confidence and peace of mind.
With regular updates and bug fixes, the developer demonstrates a commitment to providing a reliable and stable messaging experience. MDGram Adfree's compatibility with various Android devices, starting from Android 5+, ensures that a wide range of users can enjoy its features.
To install MDGram Adfree, simply download the APK from the official website and follow the installation guide. Remember to allow installation from unknown sources in your device settings before proceeding.
Experience the future of messaging with MDGram Adfree, where style, functionality, and security converge to redefine the way you communicate and connect with others. Join the revolution now and elevate your messaging experience with MDGram Adfree.
MDGram Adfree is not just an app; it's a statement that messaging can be both functional and beautifully designed. Experience the future of messaging with MDGram and redefine the way you connect with others. Download it now and unlock a world of limitless customization and efficiency.