Introduction:
Welcome to LKYWhatsApp, a modified version of the popular messaging app that brings exciting new features and improvements to enhance your messaging experience. Developed by LaskyModsofc, LKYWhatsApp offers a unique blend of functionality and customization options, making it a standout choice for users seeking more from their messaging app. With its latest version published on https://redwhatsapp.com/, LKYWhatsApp is here to revolutionize the way you connect and communicate.
Key Features of LKYWhatsApp:
Enhanced File Sharing: LKYWhatsApp lets you send documents, media, and audio files up to a whopping 100MB+ in size, allowing for seamless sharing of large files with your contacts.
View Once Download Option: With the fixed "View Once Download" option, you have greater control over the media you share. Send photos or videos that can only be viewed once, ensuring your content remains private.
Improved Privacy: LKYWhatsApp introduces the "View Once Mark as Open" option, allowing you to know exactly when your sent messages have been opened by recipients. This feature enhances privacy and lets you keep track of the engagement with your messages.
Contact Online Toast: Stay informed about your contacts' online status with the fixed "Contact Online Toast" feature. You'll always know who is available for a chat without constantly checking their last seen status.
Streamlined Group Management: LKYWhatsApp fixes the issue of archived chats not showing in the groups tab, making it easier for you to manage and access your archived group conversations effortlessly.
User Interface Enhancements: Enjoy a visually appealing experience with LKYWhatsApp's fixed rounded entry style recording issue, home tab underline color adjustment, and improved text font style in the image editing feature. These enhancements contribute to a more polished and enjoyable user interface.
Enhanced Security: LKYWhatsApp adds a layer of high application protection, reducing the risk of being banned. You can now use the app with confidence, knowing that your privacy and security are prioritized.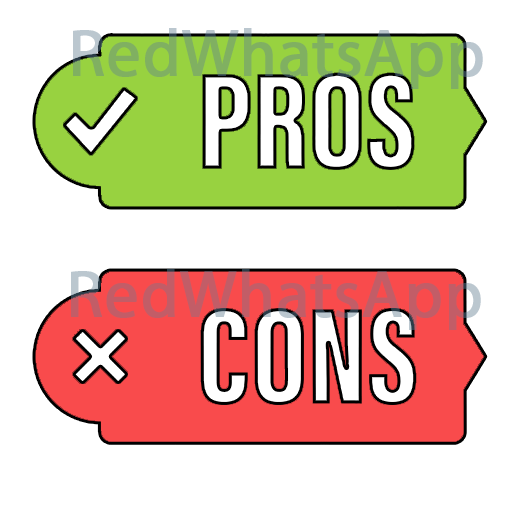 Pros:
All adm: LKYWhatsApp grants administrative privileges to all users, allowing for greater control and customization options within the app.
Anti-expiration: The app includes anti-expiration features, ensuring that user accounts remain active and don't expire due to inactivity.
Immunized to new obstacles: LKYWhatsApp is designed to overcome any obstacles or limitations that may be introduced by official WhatsApp updates, providing a smooth and uninterrupted user experience.
Infinite cracked: The app offers unlimited access to premium features and functionalities without any restrictions, enhancing the overall WhatsApp experience.
Voice changer: LKYWhatsApp includes a voice changer feature, enabling users to modify their voice during voice calls, adding an element of fun and entertainment to conversations.
Audios of hours: This feature allows users to send and receive audio messages of extended durations, accommodating lengthy voice recordings for more detailed conversations.
Backup Restore: LKYWhatsApp provides a convenient backup and restore option, allowing users to securely store and retrieve their chats and media files whenever necessary.
IMPROVEMENTS AND CORRECTIONS: The app receives regular updates that bring improvements and fixes to enhance its performance, stability, and user experience.
IMMUNITY TO TEMPORARY BAM: LKYWhatsApp is immune to temporary bans imposed by WhatsApp, ensuring uninterrupted usage for users.
Cons:
Using modified or unofficial versions of WhatsApp, such as LKYWhatsApp, may violate the terms of service of the official WhatsApp platform and may carry certain risks. It's important to use them responsibly and be aware of the potential consequences.
There is a possibility of encountering compatibility issues or bugs due to the modifications made in LKYWhatsApp compared to the official version.
Since LKYWhatsApp is not the official version, it may not receive the same level of security and privacy updates as the official WhatsApp application.
The source and reliability of the app may be uncertain, as it is developed by LaskyModsofc and published on a third-party website (https://redwhatsapp.com/).
It is essential to exercise caution when downloading and installing LKYWhatsApp from external sources, as there may be a risk of malware or unauthorized access to personal data.
The use of certain features, such as the voice changer or infinite cracked functionalities, may not align with the intended use of WhatsApp and could potentially violate the privacy and security of other users.
Since LKYWhatsApp is an unofficial version, there is a possibility that it may not receive regular updates or improvements, which could lead to compatibility issues with future WhatsApp updates.

LKYWhatsApp – Frequently Asked Questions
Q: Who is the developer of LKYWhatsApp? A: LKYWhatsApp is developed by LaskyModsofc.
Q: Where can I download LKYWhatsApp? A: LKYWhatsApp can be downloaded from the official website: https://redwhatsapp.com/
Q: What is the size of LKYWhatsApp? A: The size of LKYWhatsApp is 71MB.
Q: How often is LKYWhatsApp updated? A: LKYWhatsApp is regularly updated from version 01 to 20, ensuring that users receive the latest features and improvements.
Q: What is the purpose of the detail in the backup folder? A: The detail in the backup folder is a specific feature or functionality related to the backup and restoration of user data within LKYWhatsApp.
Q: Can I use LKYWhatsApp if I have already uploaded it by mistake? A: If you have already uploaded LKYWhatsApp by mistake, you can continue using the application without any issues.
Q: What is the probational route of LKYWhatsApp? A: The probational route refers to the specific path or steps to follow within the LKYWhatsApp application, which may include various features and options.
Q: What are the features of LKYWhatsApp? A: LKYWhatsApp offers several features, including all adm privileges, anti-expiration, immunity to new obstacles, infinite cracked functionalities, voice changer, audios of hours, and backup restore.
Q: Does LKYWhatsApp receive regular improvements and corrections? A: Yes, LKYWhatsApp receives regular updates that include improvements, bug fixes, and enhancements to ensure a better user experience.
Q: What does "IMMUNITY TO TEMPORARY BAM" mean? A: "IMMUNITY TO TEMPORARY BAM" refers to LKYWhatsApp's ability to avoid temporary bans imposed by WhatsApp, allowing users to continue using the application without interruptions or restrictions.
Conclusion:
In conclusion, LKYWhatsApp, developed by LaskyModsofc, offers an impressive range of features and improvements that elevate your messaging experience. With enhanced file sharing capabilities, improved privacy options, streamlined group management, and a visually appealing user interface, LKYWhatsApp stands out as a powerful messaging app. The added layer of security ensures peace of mind while enjoying all the benefits this modified version brings. Discover the world of LKYWhatsApp and unlock a new level of convenience, customization, and communication. Try it out today and experience the difference for yourself!