Introduction – HTWhatsApp
HTWhatsApp is a modified version of WhatsApp developed by hazamm, offering a range of exclusive features and enhancements. It can be downloaded from the official website https://redwhatsapp.com/ and has a size of 64MB. This modified version aims to provide users with additional functionality and customization options for their WhatsApp experience.
Features of HTWhatsApp
Exclusive Media Backup/Restore: HTWhatsApp includes a dedicated option to back up and restore media files such as images and videos. This feature is particularly useful for Android 11+ users who can back up their media before uninstalling the application.
iOS 2023 Emojis Pack: HTWhatsApp brings the latest iOS 2023 emoji pack, allowing users to express themselves with a wide range of expressive icons and emoticons.
Edit Messages: HTWhatsApp enables the editing of sent messages, providing users with the flexibility to correct any mistakes or update their messages.
Receive Pinned Messages: With HTWhatsApp, users can receive pinned messages from others, ensuring that important information remains readily accessible within private conversations.
Transfer Chats between Phones: HTWhatsApp facilitates the seamless transfer of chats from one phone to another, eliminating the need for Google Drive backup and simplifying the migration process.
Lock Conversations: HTWhatsApp introduces the ability to lock conversations, adding an extra layer of privacy and security to protect sensitive information.
Group Members Picture in Chat: This feature enables the display of group members' profile pictures within the chat interface, enhancing visual identification and interaction.
Various Enhancements and Fixes: HTWhatsApp includes miscellaneous improvements, such as optimized styles for compatibility with the latest WhatsApp base, cleaned-up settings, general bug fixes, and overall performance enhancements.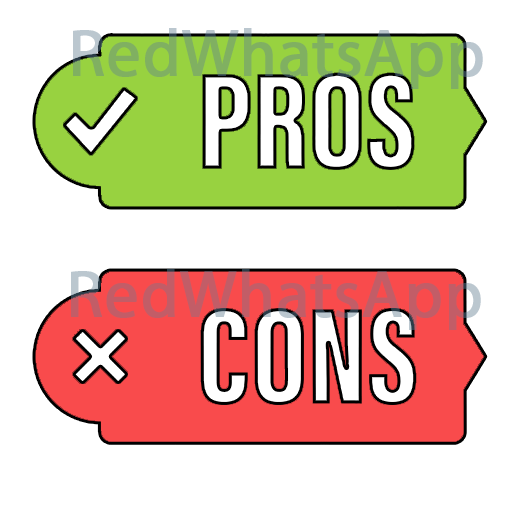 Pro – HTWhatsApp
Wide Range of Fixes and Improvements: HTWhatsApp addresses various issues and bugs found in the original WhatsApp, providing a more stable and reliable messaging experience. The developer, hazamm, continuously works on fixing crashes, lock issues, custom text status icons, and other reported problems.
Enhanced Group Features: HTWhatsApp introduces new group features such as polls, the ability to control video quality transmission, and the option to preview photos and videos without saving them to the phone or gallery. These additions enhance group interactions and make sharing and decision-making more convenient.
Improved Language Support: HTWhatsApp includes additional language options, such as Hindi, Azerbaijani, Russian, and Urdu. This allows users who prefer these languages to comfortably communicate and use the app in their native tongue.
Privacy Enhancements: HTWhatsApp offers privacy-related features, including the ability to choose who can see your online status and the option to leave groups secretly without other members being notified. These privacy options give users more control over their visibility and interactions within the app.
Customization and User Interface Enhancements: HTWhatsApp offers a visually appealing user interface with improved appearance for WhatsApp extensions, a new drawing pen, and updated UI designs for status privacy and text states. These enhancements provide a fresh and enjoyable messaging experience.
Advanced Media Sharing and Backup: HTWhatsApp allows users to share multiple photos, videos, and files simultaneously from chats to external apps. Additionally, it provides a dedicated backup feature that creates backups in a .ZIP file format, ensuring the security and convenience of media storage.
Cons – HTWhatsApp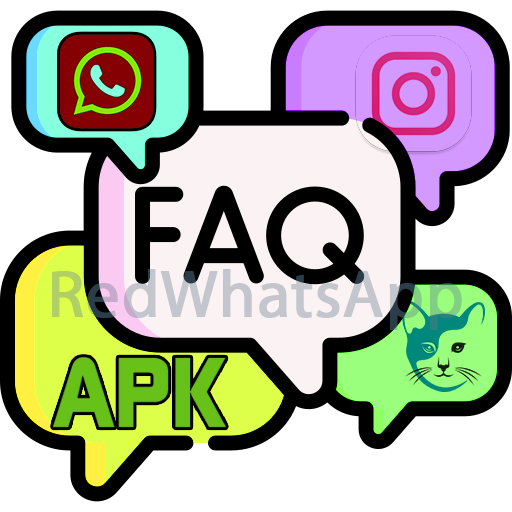 FAQ – HTWhatsApp
1. Who is the developer of HTWhatsApp? HTWhatsApp is developed by hazamm.
2. Where can I download HTWhatsApp? You can download HTWhatsApp from the official website at https://redwhatsapp.com/.
3. What is the size of HTWhatsApp? The size of HTWhatsApp is 64MB.
4. What are some of the new features added in HTWhatsApp? HTWhatsApp introduces various new features such as polls in groups, control over video transmission quality, previewing photos and videos without saving them, reposting any status to your story, selecting the default language for translation in chats, and more.
5. Does HTWhatsApp offer improved privacy options? Yes, HTWhatsApp provides enhanced privacy features, including the ability to control who can see you when you're online, leaving groups secretly without others knowing (only visible to admins), and enabling admins to remove other people's messages in group chats (applicable when users are under new rules).
6. Are there any improvements in the user interface? HTWhatsApp offers improvements in the appearance of WhatsApp extensions, a new drawing pen, a new text status UI, and a new status privacy design user interface. These enhancements aim to provide a visually pleasing and enjoyable experience.
7. Can I share multiple photos/videos/files at the same time from HTWhatsApp? Yes, HTWhatsApp allows you to share multiple photos, videos, and files simultaneously from chats to external apps, making sharing content more convenient.
8. Does HTWhatsApp offer protection against bans? Yes, HTWhatsApp includes fixes and improvements to provide protection against bans, enhancing the stability and security of the application.
9. Can I access previous participant information in groups using HTWhatsApp? Yes, HTWhatsApp activates the ability to see previous participants in groups, including details of who left and when they left.
10. Where can I find more information about the new features and improvements in HTWhatsApp? You can explore and discover the new features and improvements by using HTWhatsApp yourself. Additionally, you can refer to the official website or release notes for more details on the latest updates and enhancements.
Conclusion
HTWhatsApp offers an enhanced and customized WhatsApp experience with its exclusive features and improvements. From media backup and restore options to the latest emojis pack and the ability to edit messages, HTWhatsApp provides users with additional functionality and customization options. It is important to note that using modified versions of WhatsApp carries certain risks, and it is recommended to exercise caution and consider the potential implications before using such applications.