Introduction:
GBWhatsApp3, developed by Abo Sadam Al-Rifai, is a modified version of the popular WhatsApp messaging application. It offers a range of additional features and customization options, enhancing your messaging experience beyond what the official version provides. This version is available for download from the official website https://redwhatsapp.com/ and comes with a size of approximately 68MB.
What is GBWhatsApp3?
GBWhatsApp3 is an alternative version of WhatsApp that offers users an extended set of features, functionalities, and customization options that are not present in the official WhatsApp application. It aims to provide users with more control over their messaging experience while adding exciting features that cater to various needs.
Features:
GBWhatsApp3 comes with a wide range of features that enhance your communication experience. These features include:
WA Avatar Creation: Create your own WA avatar, similar to bitmojis in other platforms.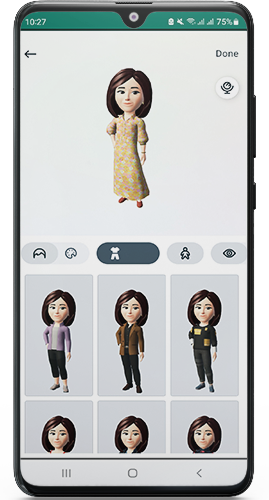 Captioned Forwarding: Forward all types of media with captions.
Voice Memo Status: Set a voice memo as your status.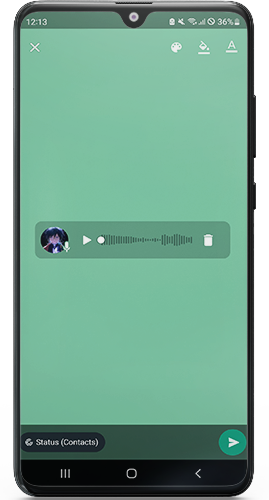 New Camera Tab Interface: Experience a refreshed UI in the Camera tab.
Status Update Button Removal: Remove the status update button from the UI.
Self-Messaging: Text yourself to save notes or important information.
Direct Translation: Translate any message into different languages directly within the message field.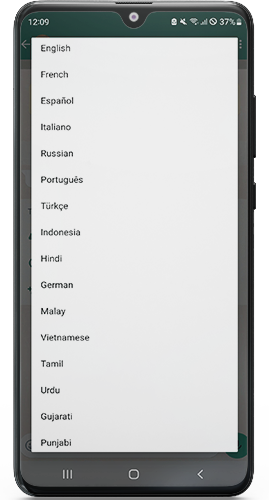 Emoji Reactions: React to messages with a variety of emojis of your choice.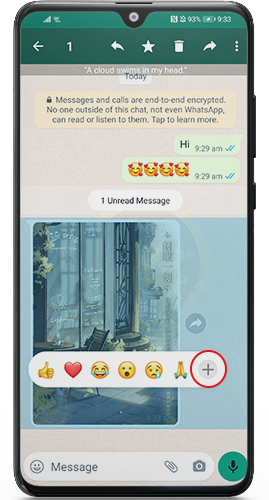 Privacy Control: Manage your privacy settings including call permissions, message deletion, and media visibility.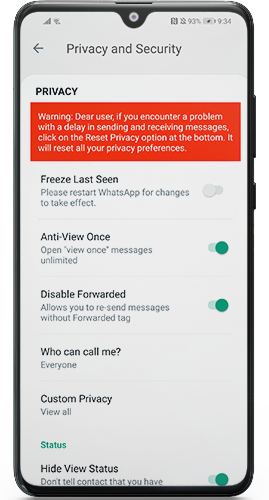 Media Saving: Save media to your device's gallery even when media visibility is disabled.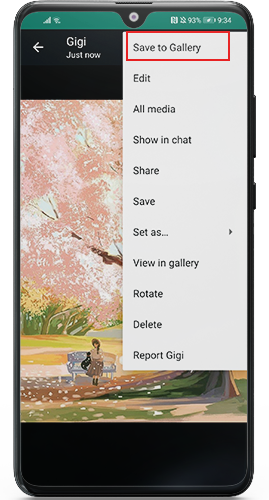 Theme Store: Access a theme store to personalize your app with various themes.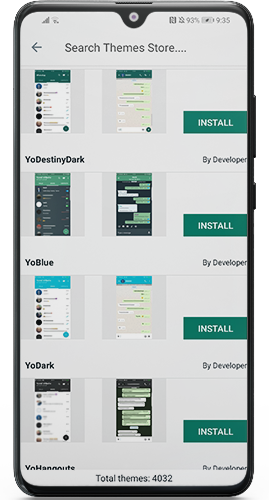 Message Scheduling: Schedule messages to be sent at specific times.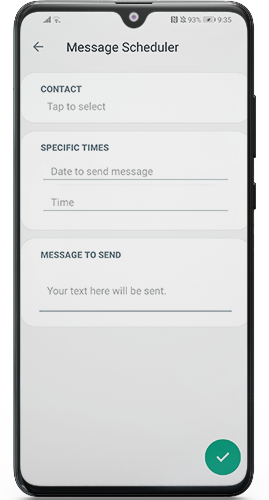 Conceal Camera Symbol: The option to hide the camera icon from the top bar of the home screen (GB3 Mods > Home Screen > Header).
Contact Story View: View contact stories directly from your home screen.
Status Viewing: See the status of your contacts from their information page.

Pros:
Feature-Rich: GBWhatsApp3 offers a plethora of additional features and functionalities beyond the official WhatsApp.
Instant Translation: Easily translate messages with instant translation using the translation icon.
Customization Options: Enjoy a wide range of customization options, including hiding the status repost button and changing the camera tab's look.
Enhanced Messaging: Send text along with photos/videos, utilize the new camera tab UI, and save notes by messaging yourself.
Translation Icon: Use the translation icon to directly translate messages into different languages.
Privacy Control: Manage your privacy extensively with options like online privacy, leaving groups secretly, and controlling who can see you online.
Innovative Features: Explore innovative features like quick reactions to status, new text status UI, and improved status privacy design.
Enhanced UI: Enjoy an improved user interface with features like background audio playback and improved theme handling.
Scheduling: Utilize the message scheduling feature to send messages at specific times.
Support: Supports a wide range of Android devices and provides a modern design with various advantages.
Download Stories: Download status stories of other users easily.
Cons:
Security Risks: Using modified versions like GBWhatsApp3 may pose security and privacy risks, as they are not official releases.
Unofficial Source: GBWhatsApp3 is not available on official app stores, requiring users to download it from external sources.
Compatibility Issues: Compatibility problems may arise with certain Android versions or devices due to its modified nature.
Bans: Although there are claims of ban prevention, using modified apps can still lead to temporary or permanent bans.
Limited Support: As an unofficial application, GBWhatsApp3 might not receive official support or updates from WhatsApp.
Uncertain Future: The availability and development of GBWhatsApp3 may be uncertain, potentially leading to instability or discontinuation.
Legal Gray Area: The use of modified applications might raise legal concerns, and users should be aware of potential legal implications.
Data Privacy: Modified apps could potentially compromise your data privacy due to their unofficial nature.
Loss of Official Features: While GBWhatsApp3 offers unique features, it might not have some of the official WhatsApp's latest features.
Updates Delay: Updates for GBWhatsApp3 might not be as prompt as official WhatsApp updates.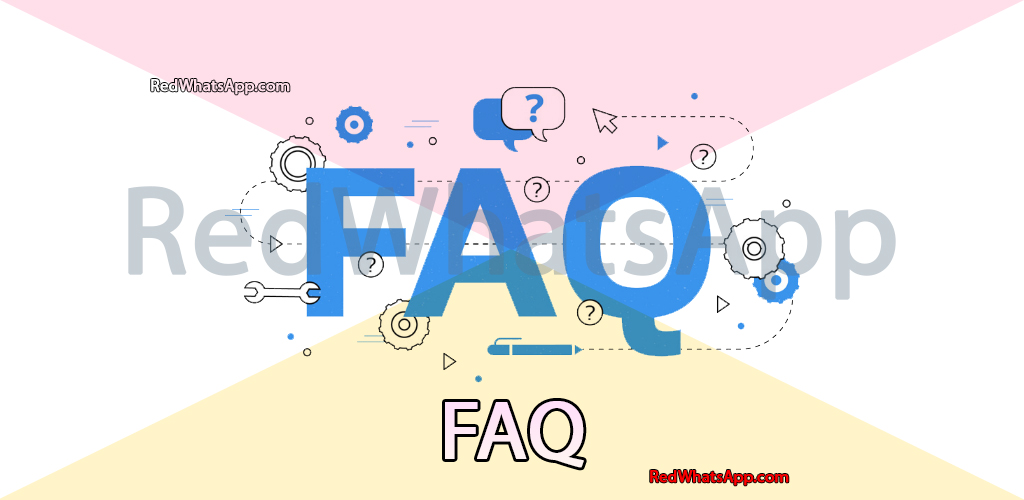 FAQ – GBWhatsApp3 (Abo Sadam Al-Rifai)
Q1: What is GBWhatsApp3?
A: GBWhatsApp3 is a modified version of the original WhatsApp, developed by Abo Sadam Al-Rifai. It offers additional features and functionalities beyond the official app.
Q2: Where can I download GBWhatsApp3?
A: You can download GBWhatsApp3 from the official website at https://redwhatsapp.com/. However, be cautious when downloading from unofficial sources.
Q3: What is the size of the GBWhatsApp3 installation package?
A: The size of the GBWhatsApp3 installation package is approximately 68MB.
Q4: What are some of the additional features offered by GBWhatsApp3?
A: GBWhatsApp3 includes features like extended status video duration, the ability to download images/videos when sending, displaying all messages sent by a contact in a group, changing the color of the connected signal, improved security and privacy options, enhanced message scheduling and auto-reply features, 3D effects, support for old devices, customizable media download settings, voice changes, and more.
Q5: Is GBWhatsApp3 safe to use?
A: While GBWhatsApp3 offers additional features, it's not an official WhatsApp release. Using modified apps might pose security and privacy risks, so users should exercise caution and use at their own discretion.
Q6: Can I use GBWhatsApp3 without getting banned?
A: GBWhatsApp3 claims to be an anti-ban copy, but using modified apps can still result in temporary or permanent bans from WhatsApp. It's recommended to use official versions for better safety.
Q7: Can I customize the appearance of GBWhatsApp3?
A: Yes, GBWhatsApp3 offers theme store options for customizing the appearance of the app, including themes with various colors, shapes, and designs.
Q8: Are there any compatibility issues with GBWhatsApp3?
A: Some users might experience compatibility problems, especially with older Android versions or certain devices due to the modifications made to the app.
Q9: Does GBWhatsApp3 provide customer support or updates?
A: GBWhatsApp3 is not an official app and might not receive official support or updates. Updates from unofficial sources might also be delayed.
Q10: Is using GBWhatsApp3 legal?
A: Using modified apps might raise legal concerns and might be against WhatsApp's terms of service. Users should be aware of the potential legal implications.
Q11: How can I discover all the new additions and features in GBWhatsApp3?
A: GBWhatsApp3 offers a variety of new features and improvements. To discover them, explore the app's interface and settings to find out what's new and useful for your messaging experience.
Conclusion:
GBWhatsApp3, developed by Abo Sadam Al-Rifai, is a feature-rich alternative to the official WhatsApp application. It allows users to enjoy enhanced privacy settings, unique customization options, and additional functionalities that improve their messaging experience. From controlling privacy aspects to scheduling messages, translating texts, and exploring various themes, GBWhatsApp3 offers a comprehensive suite of features to cater to the diverse needs of its users.
Please note that while GBWhatsApp3 provides exciting features, the use of modified versions of messaging applications like GBWhatsApp3 may pose security and privacy risks. Users should make informed decisions and consider these factors before choosing to use such applications.