Introduction: FLWhatsApp Plus
Welcome to FLWhatsApp Plus, a feature-rich and enhanced version of the popular messaging app, WhatsApp. Developed by Fella Al-Wardi, FLWhatsApp Plus offers a plethora of exciting features and improvements, taking your messaging experience to the next level. If you're looking for a powerful and customizable messaging platform, FLWhatsApp Plus is the perfect choice for you. Read on to explore its capabilities and unique offerings.
What is FLWhatsApp Plus?
FLWhatsApp Plus is an advanced modification of WhatsApp, designed to provide users with a comprehensive and personalized messaging experience. Developed by Fella Al-Wardi, this version offers a wide range of new features, privacy options, and performance improvements, making it a preferred choice for those who seek more from their messaging app. The app can be easily downloaded from the official website at "https://redwhatsapp.com/" and is compactly sized at 79MB.
Features of FLWhatsApp Plus:
Modified Message Preview: FLWhatsApp Plus introduces a new option that enables you to preview a message before and after it has been modified. This feature adds clarity to conversations and helps you understand the context of edited messages.
Profile Picture Control: With FLWhatsApp Plus, you have the freedom to show or hide your profile picture on the main screen, offering enhanced privacy and customization options. Additionally, you can change the border color of your profile picture to match your style.
Profile Visitors: This version reintroduces the option to know who visited your profile, providing valuable insights into your profile's popularity and interactions.
Customized Conversation Background: Now, you can set a person's photo as the background for your conversations, adding a personal touch to your chats.
Enhanced Voice Recording: Enjoy the YOWA-style voice recording feature, ensuring a seamless and enjoyable voice messaging experience.
Message Scheduler Fix: The app addresses the issue related to the message scheduler, ensuring smooth scheduling of messages.
Improved App Accessibility: FLWhatsApp Plus fixes the problem of being unable to open the app on some devices, making it more accessible to all users.
Location Sharing Improvement: Share your location effortlessly with fixed "Send My Location" and "My Location" button issues.
Privacy and UI Enhancements: Hide the Communities icon from the home screen and send hidden messages with ease, ensuring your privacy preferences are respected.
Group Messaging Enhancements: Create and manage groups effortlessly, making group messaging a breeze.
High-Quality Media Sharing: Send images and videos in high quality, allowing you to share your favorite moments with clarity.
Password-Protected Chats: FLWhatsApp Plus introduces the feature of locking conversations and hiding chats with a password, ensuring your private conversations remain secure.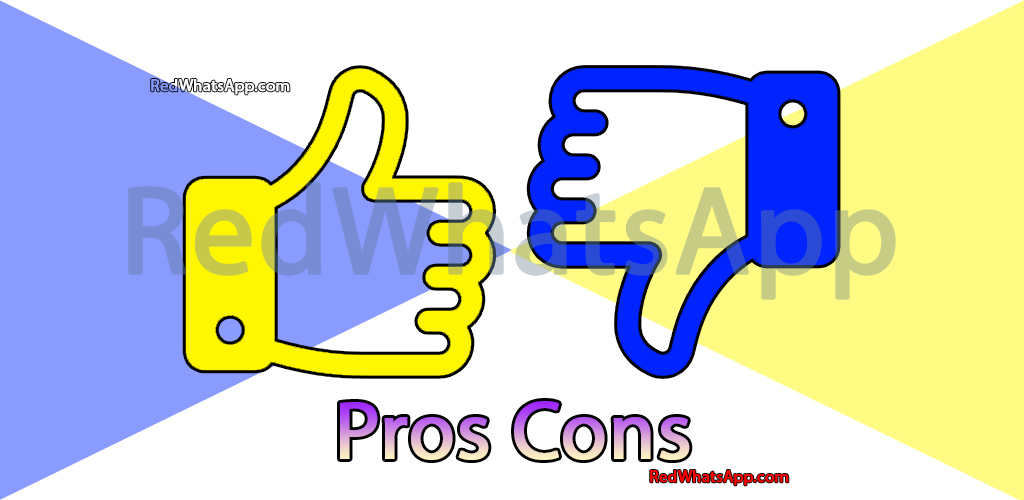 FLWhatsApp Plus Pros:
Enhanced Privacy Options: FLWhatsApp Plus offers additional privacy settings, such as showing modified messages, controlling profile picture visibility, and changing the border color of the profile picture.
Profile Visitor Tracker: The app provides an option to know who visited your profile, giving you insights into your profile viewers.
Customization Options: FLWhatsApp Plus allows users to customize the conversation background using a person's photo, making the chatting experience more personalized.
Improved Voice Recording: The YOWA style for voice recording enhances the user experience while sending voice messages.
Message Scheduler Fix: The app fixes the issue with the Message Scheduler, ensuring that scheduled messages work correctly.
Stability and Performance: FLWhatsApp Plus includes improvements related to app stability and performance, resulting in smoother and more reliable usage.
FLWhatsApp Plus Cons:
Large Size: The app has a size of 79MB, which may consume considerable storage space on the device.
Third-Party App Risk: Using modified WhatsApp versions like FLWhatsApp Plus carries potential risks, including account suspension and data loss.

FLWhatsApp Plus FAQ:
What is FLWhatsApp Plus? FLWhatsApp Plus is a modified version of WhatsApp developed by Fella Al-Wardi, offering additional features and customization options beyond the official WhatsApp.
Where can I download FLWhatsApp Plus? You can download FLWhatsApp Plus from the official website "https://redwhatsapp.com/." Downloading from trusted sources is essential to avoid potential malware.
Is FLWhatsApp Plus safe to use? While the developer may claim stability and performance improvements, using third-party modified apps carries risks. Use at your own discretion.
What privacy options does FLWhatsApp Plus offer? FLWhatsApp Plus provides features like showing modified messages, controlling profile picture visibility, and changing the border color of the profile picture.
Can I track profile visitors with FLWhatsApp Plus? Yes, the app offers an option to know who visited your profile, allowing you to keep track of your profile viewers.

FLWhatsApp Plus Installation Guide:
Download the APK: Visit "https://redwhatsapp.com/" and download the FLWhatsApp Plus APK file.
Enable Unknown Sources: Before installation, enable "Unknown Sources" in your device settings to allow installation from sources other than the Play Store.
Install the APK: Locate the downloaded APK file and tap on it to start the installation process.
Verify Your Number: Launch FLWhatsApp Plus and enter your phone number for verification. Follow the on-screen instructions to complete the setup.
Customize Settings: Once installed, explore the app settings to customize privacy, appearance, and other features according to your preferences.
Enjoy FLWhatsApp Plus: You are now ready to use FLWhatsApp Plus with its additional features and enhancements. Remember to back up your chats and media before installation to avoid data loss.
Conclusion:
FLWhatsApp Plus, developed by Fella Al-Wardi, is a powerful modification of WhatsApp that offers a wide array of features and enhancements. With options for customized profile pictures, improved privacy settings, high-quality media sharing, and group messaging improvements, FLWhatsApp Plus brings versatility and convenience to your messaging experience. Download the 79MB app from "https://redwhatsapp.com/" and unlock a world of personalized communication and enhanced functionality with FLWhatsApp Plus.