Introducing CyberWhatsapp:
Are you ready to take your WhatsApp messaging to the next level? Welcome to CyberWhatsapp, a revolutionary messaging app developed by mhndm. With its cutting-edge features and unmatched privacy controls, CyberWhatsapp is here to redefine your messaging experience. Now available for download on https://redwhatsapp.com/, CyberWhatsapp brings you a host of exciting features that will leave you amazed!
What is CyberWhatsapp?
CyberWhatsapp is an advanced version of WhatsApp, crafted to provide you with enhanced features, improved customization options, and stronger privacy controls. It builds on the foundation of the original WhatsApp but takes it to new heights, giving you an unparalleled messaging experience.
Features of CyberWhatsapp:
Anti-Ban Protection: No more worries about getting banned! CyberWhatsapp comes with robust anti-ban protection, ensuring a secure and uninterrupted messaging experience.
Edit Sent Messages: Made a typo or sent the wrong message? With CyberWhatsapp, you can now edit sent messages, correcting errors with ease.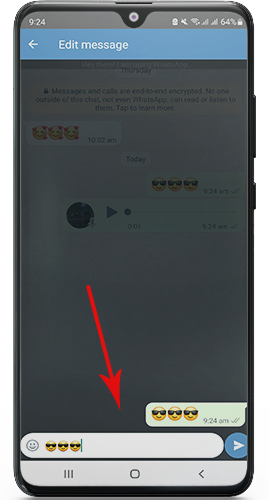 View Contact Story from Main Screen: Stay up-to-date with your contacts' stories without hassle. CyberWhatsapp allows you to view contact stories directly from the main screen.
Easier Message to Unsaved Numbers: Sending messages to unsaved numbers has never been simpler. The new design in CyberWhatsapp streamlines the process for a smoother user experience.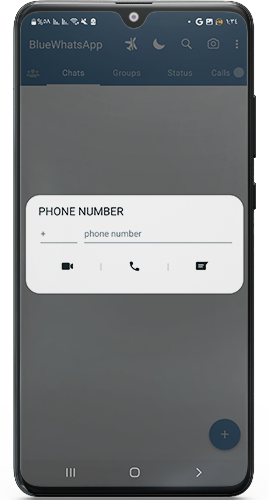 Custom Fonts: Express yourself with custom fonts! Load your preferred font from your phone device and make your chats truly unique.
Automated Daily Chats Backup: No more manual backups! CyberWhatsapp ensures daily backups of your chats, providing peace of mind.
Proxy Settings: For users in countries where WhatsApp is banned, CyberWhatsapp enables proxy settings to ensure uninterrupted communication.
Message Yourself: Use CyberWhatsapp to send notes, reminders, or drafts to yourself effortlessly.
Enhanced Privacy Control: Take charge of your privacy with CyberWhatsapp. You can decide who can call you, hide read receipts, and manage your online status.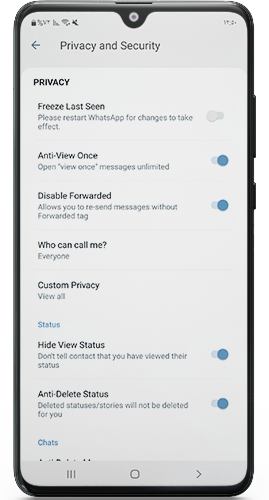 Messaging Unsaved Numbers: Communicate with unsaved numbers directly from the settings menu.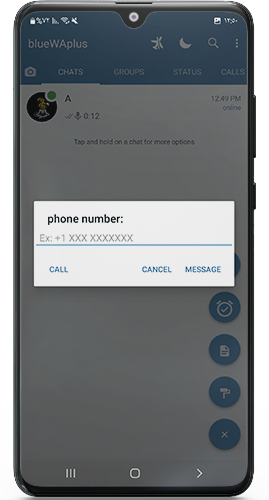 iPhone Style Customization: Give your CyberWhatsapp an iPhone-inspired look with emoji and upper bar style options.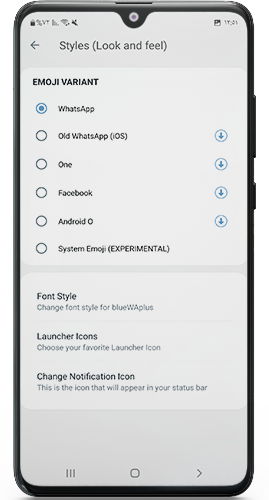 Chat Customization: Tailor your conversations with customizable chat bubble size, tick style, and chat color.

Packages:
com.CyberWhatsapp
com.blueWAplus
com.ogwhatsapp
com.gbwhatsapp
How to Download CyberWhatsapp:
Click on the download button above.
Enable downloads from unknown sources in your phone settings> security.
Wait for the download to complete.
Click on "Install" to begin the installation process.
Enter your phone number and activation code.
Open CyberWhatsapp and dive into a world of exciting features!

What to Do If CyberWhatsapp Gets Banned:
If your CyberWhatsapp is temporarily banned, don't worry. You can wait for the ban to be lifted automatically or reach out to support for further assistance. Visit "Activate Banned WhatsApp" for more solutions.

Cyber WhatsApp – Pros and Cons
Pros:
Cons:
Battery Consumption: Certain features, such as staying online for 24 hours, may result in increased battery consumption, impacting the device's overall battery life.
Modifications and Stability: As Cyber WhatsApp is a modified version of the original app, there may be occasional stability issues or compatibility concerns with certain device configurations or future updates.
Unofficial App: Cyber WhatsApp is not an official release and is developed by a third party. This may raise concerns regarding security, privacy, and reliability, as it may not receive the same level of scrutiny and updates as the official WhatsApp version.
Incompatibility and Support: Due to its unofficial nature, Cyber WhatsApp may not be compatible with all devices or operating systems. Additionally, official WhatsApp support may not extend to issues encountered specifically with the modified version.
Legal and Terms of Service: Using a modified version of an app like Cyber WhatsApp may violate the terms of service of the original app, and it may be subject to legal implications depending on the jurisdiction. Users should be aware of the potential risks and consequences associated with using unofficial apps.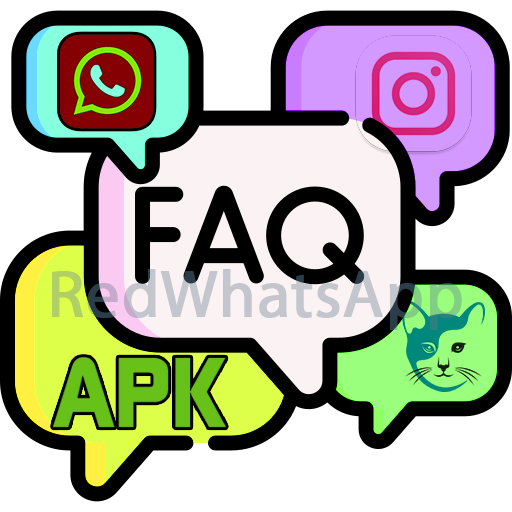 Cyber WhatsApp – Frequently Asked Questions
Conclusion:
In conclusion, CyberWhatsapp, developed by mhndm, offers an unparalleled messaging experience with its advanced features, customization options, and privacy controls. Get ready to elevate your WhatsApp experience with CyberWhatsapp, now available for download on https://redwhatsapp.com/. Keep an eye on the website for the latest updates, and be the first to enjoy the newest version of CyberWhatsapp! Cyber WhatsApp developed by mhndm provides a range of unique features and customization options that enhance your messaging experience. With the ability to create polls in groups, repost WhatsApp status updates, control your privacy settings, message unsaved numbers, change the interface to iPhone style, and customize conversations, Cyber WhatsApp offers a refreshing and personalized approach to communication.