Introduction:
BTWhatsApp Blue is an enhanced version of the popular messaging app, WhatsApp. Developed by Taha-Al-Qudsi, this modified version offers a range of unique features and customization options to enhance the user experience. With its user-friendly interface and additional functionalities, BTWhatsApp Blue provides users with a more versatile and personalized messaging platform.
What is BTWhatsApp Blue?
BTWhatsApp Blue is a modified version of WhatsApp that builds upon the original app's features and adds new functionalities. It is designed to provide users with more control, privacy options, and customization possibilities. With BTWhatsApp Blue, users can enjoy a unique and enhanced messaging experience tailored to their preferences.
Features of BTWhatsApp Blue: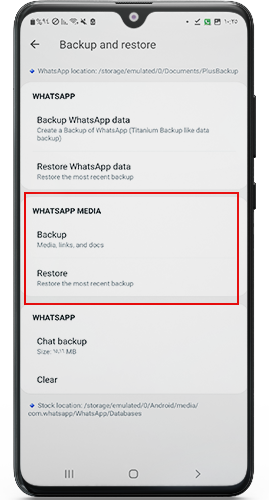 Backup and Restore Media: BTWhatsApp Blue includes a backup and restore feature specifically for media files, such as images and videos. Users can conveniently back up and restore their media by accessing the FMWA > Universal > Backup and Restore section.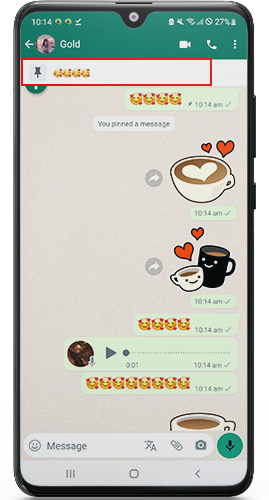 Pinning and Receiving Pinned Messages: Users can pin messages in private chats, allowing them to easily access and prioritize important conversations. Additionally, BTWhatsApp Blue enables users to receive pinned messages from others, ensuring important information is prominently displayed.
Transfer Chats without Google Drive: Users can transfer their chats between phones without relying on Google Drive. By navigating to Settings > Chats, users can take advantage of this feature, making it easier to switch devices without losing conversations.
Official Locked Conversations: BTWhatsApp Blue supports the official locked conversations feature. By visiting the Chat Info page and selecting Lock, users can add an extra layer of security to their private conversations.
Multi-Device Support: BTWhatsApp Blue allows users to link their WhatsApp accounts on up to four different devices. This feature enables seamless access to chats and notifications across multiple devices.
Multiple WhatsApp Accounts: BTWhatsApp Blue allows users to have three copies of WhatsApp on their phone, eliminating the need to delete the original WhatsApp app.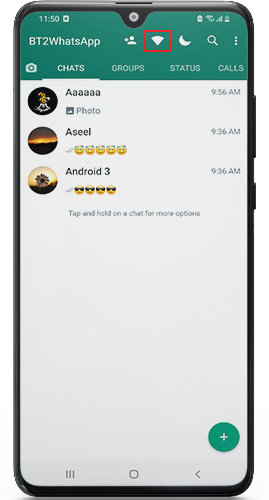 Selective Wi-Fi Turn-Off: Users can disable Wi-Fi only for BTWhatsApp, while keeping it enabled for other apps on their phone.
Auto Reply Messages: Users can set up automatic replies for when they are busy. This feature ensures that important messages are acknowledged even when the user is unavailable.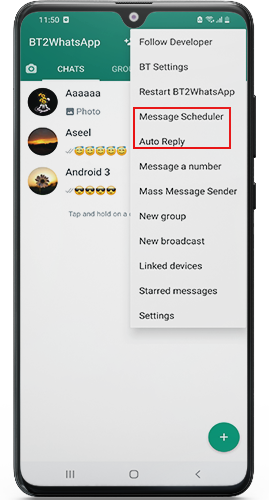 Message Scheduling: BTWhatsApp Blue enables users to schedule messages and choose the desired date and time for them to be sent, allowing for better time management and planning.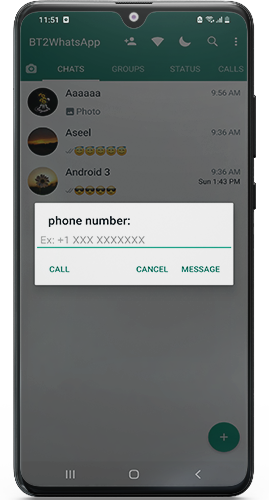 Messaging Unsaved Numbers: Users can send messages to unsaved numbers directly through BTWhatsApp Blue, simplifying communication with contacts not saved in their phone's address book.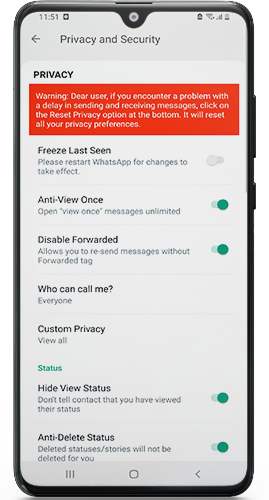 Enhanced Privacy Settings: BTWhatsApp Blue offers improved privacy options, including the ability to hide online status, blue ticks, second ticks, and typing/recording indicators. Additionally, users can lock the app with a pattern or fingerprint for added security.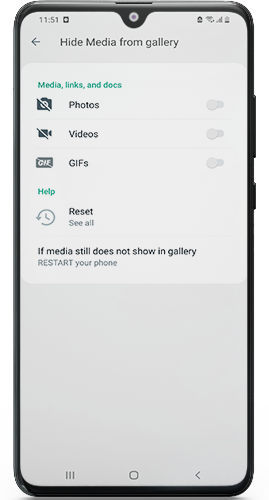 Gallery Media Hiding: Users can selectively hide media from the phone's gallery, providing more control over the visibility of downloaded media files.
BTWhatsApp Blue Package Options
Blue BTWhatsApp:
This package offers BTWhatsApp Blue as an alternative to the original WhatsApp. It provides enhanced features and customization options for a unique messaging experience.
Pink BT2WhatsApp:
Designed with a pink theme for girls, this package allows users to use BT2WhatsApp with the original WhatsApp. It offers a personalized and visually appealing messaging platform.
Golden BT3WhatsApp:
Considered the most popular version of BTWhatsApp, this package provides users with Golden BT3WhatsApp. It can be used alongside the original WhatsApp, offering additional features and functionalities.
Red BT4WhatsApp:
Red BT4WhatsApp is the fourth version of BTWhatsApp and allows users to run a fourth WhatsApp number. It provides a separate instance of the messaging app, enabling users to manage multiple accounts simultaneously.
Conclusion:
BTWhatsApp Blue is a modified version of WhatsApp that enhances the messaging experience by offering a variety of features and customization options. Developed by Taha-Al-Qudsi, this version allows users to back up and restore media, pin messages, transfer chats, lock conversations, and enjoy multi-device support. Additionally, BTWhatsApp Blue provides advanced features like multiple accounts, selective Wi-Fi turn-off, auto-reply messages, scheduling, messaging unsaved numbers, and enhanced privacy settings. With its unique functionalities, BTWhatsApp Blue offers users a more versatile and personalized messaging platform.