Introduction:
Welcome to BH Instagram, a revolutionary modification of the popular Instagram application. Created by developer bharabic, BH Instagram aims to elevate your Instagram experience by introducing a range of enhanced features and functionalities.
What is BH Instagram?
BH Instagram is a customized version of Instagram that offers a variety of advanced features not found in the original application. Developed by bharabic, this modified version enhances your ability to personalize your Instagram usage, providing you with greater control over your interactions and content sharing.
Features:
Seamless Media Download: BH Instagram enables you to conveniently download photos and videos directly from the application without requiring external tools.
Effortless Story Downloads: With just a single click, you can download Instagram stories directly to your phone without leaving the application.
Image Enlargement: Experience the freedom to zoom in on images by clicking and holding on an image, allowing you to enlarge and reduce it according to your preference.
Thumbnail Access: BH Instagram introduces the feature of opening thumbnails, a capability not available in the original Instagram version.
Easy BIO Copying: Copying BIOs from profiles is made simple; by clicking and holding on any profile's bio, you can easily duplicate the text.
Arabic Language Support: All menus and text within BH Instagram are presented in accurate Arabic, enhancing accessibility for Arabic-speaking users.
Effortless Comment Copying: By clicking on a comment and selecting the copy option, you can effortlessly duplicate comments.
Ad-Free Experience: BH Instagram is designed as a non-profit application, ensuring an ad-free experience that eliminates the frustration of intrusive advertisements.
Enhanced Profile Exploration: Open profile pictures, identify followers, and efficiently navigate profiles with added ease.
Ad Removal: Bid farewell to advertisements within the Instagram app, focusing solely on the content that matters to you.
Liked Posts Management: Easily manage and remove posts you've liked, allowing for a streamlined feed.
Autoplay Videos: Enjoy the convenience of video autoplay, immersing you in a continuous visual experience.
Integrated Browser: Access the web without leaving the application, enhancing your browsing convenience.
High-Quality Media Sharing: Send and receive high-resolution photos, maintaining the integrity of shared media.
Status and Story Downloads: Download your friends' statuses and Instagram stories effortlessly.
Enhanced Privacy: Hide typing, read receipts, and other activities to maintain your privacy.
Hide Stories View: Enjoy discretion by hiding your views on other users' stories.

Pros:
Enhanced Sharing: BH Instagram introduces a share button for posts, allowing seamless content sharing with your followers.
Channels Option: Enjoy the added convenience of the Channels feature, expanding your interaction possibilities.
Quick Add-On Access: Access add-ons with ease through a dedicated shortcut button on the Instagram main screen.
External Link Access: BH Instagram allows you to open external links directly from the application, streamlining your online experience.
Stay Updated: Benefit from all the latest Instagram features integrated into BH Instagram, ensuring you stay up to date with platform advancements.
Story Sharing Reinstated: Rejoice as the story sharing feature makes a comeback, enabling effortless sharing of Instagram stories.
Easy Bio Copying: Effortlessly copy bio text by long-pressing on the content, providing a hassle-free way to duplicate information.
Improved Video Downloads: Fixed issues related to video downloads in conversations, ensuring a smooth experience when saving videos.
Crash Resolution: All crash issues have been thoroughly addressed, guaranteeing a stable and uninterrupted user experience.
Enhanced Privacy: BH Instagram enables discreet activities like taking screenshots, re-watching images, and hiding audio clip plays.
Constant Improvement: The application continuously receives fixes, improvements, and updates, enhancing your overall user experience.
Cons:
Size Limitation: The BH Instagram application size is 74MB, which might require sufficient storage space on your device.
Third-Party Source: BH Instagram is not available on official app stores and is distributed through external sources, which might raise security concerns for some users.
Modification Risks: As with any modified application, there is a potential risk of compatibility issues or unintended behavior due to alterations.
Limited Support: As a third-party application, BH Instagram might not receive official support from Instagram, potentially leading to challenges in resolving issues.
No Guarantees: While BH Instagram strives to provide a stable and feature-rich experience, there is no absolute guarantee of its performance or longevity.
Security Concerns: Using modified applications can expose your personal data to potential security risks, as they are not subject to the same scrutiny as official apps.
Incompatibility: Due to its modified nature, BH Instagram may not be fully compatible with all device configurations or versions.
Lack of Official Updates: Updates might not be as frequent or timely as those for the official Instagram app, potentially causing delays in accessing new features or bug fixes.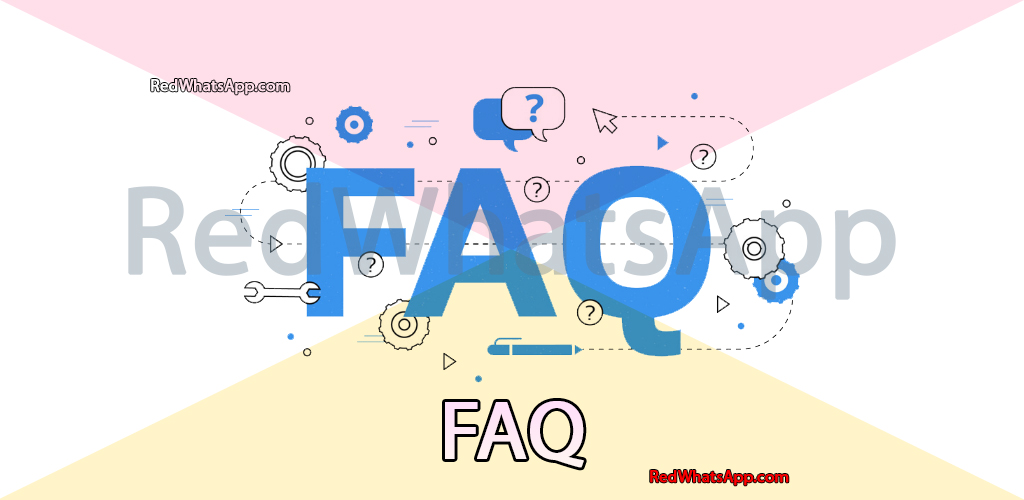 Frequently Asked Questions (FAQ) about BH Instagram: Elevating Your Instagram Experience
Q1: What is BH Instagram?
A: BH Instagram is a modified version of the official Instagram app, developed by bharabic. It offers a variety of additional features and functionalities not found in the original application.
Q2: Can I download photos and videos using BH Instagram?
A: Yes, BH Instagram allows you to download photos and videos directly from within the application, eliminating the need for external download tools.
Q3: How can I enlarge images in BH Instagram?
A: Enlarging images is simple. Just click and hold on an image, and you'll be able to zoom in and out according to your preference.
Q4: What is the purpose of the thumbnail opening feature?
A: Unlike the original Instagram, BH Instagram lets you open thumbnails, granting you the ability to view images in their full size directly from thumbnail previews.
Q5: Can I copy the BIO of Instagram profiles in BH Instagram?
A: Yes, you can easily copy BIOs of profiles by clicking and holding on the BIO text within the application.
Q6: Is BH Instagram available in Arabic language?
A: Yes, BH Instagram fully supports the Arabic language, ensuring that menus and phrases are presented in correct Arabic.
Q7: Does BH Instagram contain ads?
A: No, BH Instagram is a non-profit application and does not include annoying ads that can disrupt your experience.
Q8: How does the app help manage visibility?
A: BH Instagram offers options to hide various actions, including read receipts, audio playback status, and story views, allowing for enhanced privacy.
Q9: Can I activate an in-app browser with BH Instagram?
A: Yes, BH Instagram includes an in-app browser feature, enabling you to view web content directly within the application.
Q10: Does BH Instagram allow sharing Instagram stories?
A: Yes, the story sharing feature has been reintroduced, allowing you to easily share Instagram stories with your followers.
Q11: Are there any fixes for crashes and issues in BH Instagram?
A: BH Instagram diligently addresses crash issues and bugs, providing a smoother and more reliable user experience.
Q12: Can I hide my actions like taking screenshots or listening to audio clips?
A: Yes, BH Instagram offers discreet features such as taking screenshots without notifying others, re-watching images unnoticed, and hiding audio clip plays.
Q13: Are there additional fixes and improvements in BH Instagram?
A: Yes, BH Instagram is regularly updated with further fixes and enhancements, ensuring a continually improved user experience.

Installation Guide for BH Instagram: Elevating Your Instagram Experience
Download BH Instagram APK:

Visit the official developer's website or a trusted source like "https://redwhatsapp.com/" to download the BH Instagram APK file.

Enable Unknown Sources:

Since BH Instagram is not from an official app store, you need to enable the installation of apps from unknown sources on your device.
Go to your device's settings.
Navigate to "Security" or "Privacy" settings.
Find the "Install unknown apps" or "Unknown sources" option and enable it for your browser or file manager.

Locate the APK File:

Open your device's file manager or the browser you used to download the APK.
Navigate to the "Downloads" folder or the location where the APK file was downloaded.

Install BH Instagram:

Tap on the BH Instagram APK file to start the installation process.
You may be prompted to allow permissions for the app. Click "Install" to proceed.

Wait for Installation:

The installation process will begin. Wait for it to complete. This may take a few moments.

Open BH Instagram:

Once the installation is done, you'll see an "App Installed" message.
Tap "Open" to launch BH Instagram.

Log In or Create an Account:

If you already have an Instagram account, you can log in with your credentials.
If you're new to BH Instagram, you can create a new account by following the registration process.

Customize and Explore:

BH Instagram comes with various customization options and features not found in the official app.
You can explore the different settings, themes, privacy options, and additional functionalities that BH Instagram offers.
Note: Keep in mind that BH Instagram is a third-party modification of the original Instagram app. While it offers enhanced features, it's important to exercise caution when using such applications, as they may not have the same security measures as the official app. Always download the APK from trusted sources to minimize security risks.
Remember that the installation process might vary slightly depending on your device's model and operating system version.
Conclusion:
BH Instagram, developed by bharabic, is a game-changer in the realm of Instagram modifications. With its array of innovative features and commitment to a seamless, ad-free experience, BH Instagram offers a new way to engage with the platform, providing you with greater control and a richer interaction with your content and connections. Experience Instagram in a whole new light with BH Instagram.