Introduction: Baby WhatsApp
Baby WhatsApp, developed by RedWhatsApp, is a modified version of the official WhatsApp Messenger that prioritizes user privacy. By downloading and using Baby WhatsApp, you will discover a range of features that were missing in the original WhatsApp available on the Google Play Store. With a focus on accessibility and privacy, Baby WhatsApp enhances your messaging experience.

What is Baby WhatsApp?
Baby WhatsApp is a modified version of WhatsApp Messenger that emphasizes user privacy. It offers a range of privacy-related features without extensive customization options. Baby WhatsApp aims to provide a messaging platform that prioritizes user privacy while maintaining the familiar functionality of WhatsApp.
Features of Baby WhatsApp:
Hide View Status: View other users' status without letting them know that you have seen it. This feature also allows you to check who has viewed your status.
Hide Blue Ticks: In the official WhatsApp, turning off the blue ticks feature also disables it for your own messages. With Baby WhatsApp, you can turn off the blue tick for your sent messages while still being able to see others' blue ticks.
Hide Second Tick: By turning on this mod, you can hide the second tick that appears when the recipient has received your message. This can be useful when your mobile data or Wi-Fi is turned off.
Hide Blue Microphone: This mod allows you to hide the blue microphone indicator when you listen to audio messages. It prevents others from knowing that you are online after listening to their audio messages.
Hide Recording and Typing: With this mod, you can go into ghost mode completely by hiding the indicators that show when you are typing or recording a voice message.
Hide Last Seen: Freeze or hide your last seen status from others. However, please note that you won't be able to see others' last seen status as well.
Disable Forwarded Messages Tag: Remove the forwarded message tag when you forward messages to others. This helps maintain the privacy of your conversations.
Blue Tick on Reply: Stay invisible to the sender until you reply to their message. This mod allows you to read messages without the sender knowing that you have seen them.
Anti-Revoke: Baby WhatsApp includes the anti-revoke mod, which enables you to still see messages, photos, and status updates even if the sender deletes them.
Anti-View Once: Retain messages and photos that are set to be viewed once or for a limited time. This feature prevents them from disappearing after being viewed.

Exotic Features:
Anti-Ban feature: Baby WhatsApp includes an anti-ban feature to protect your WhatsApp account from being banned.
Updated Base Version: The app is built on the latest version of the WhatsApp base, ensuring a secure and up-to-date experience.
Privacy Mods: Baby WhatsApp offers various privacy mods to enhance your control over your personal information and interactions.
WhatsApp-like UI: The user interface of Baby WhatsApp is similar to that of WhatsApp Messenger, providing a familiar and intuitive messaging experience.
Custom Privacy: Customize your privacy settings according to your preferences and requirements.
New Chat for Numbers: Easily initiate new chats with unknown numbers directly from the app.
Status Downloading Feature: Download status updates, including photos and videos, directly to your device.
Dark Mode Available: Enjoy the option to switch to a dark mode theme for a more visually comfortable experience.
Easy SMS Verification: Simplified SMS verification process for hassle-free account setup.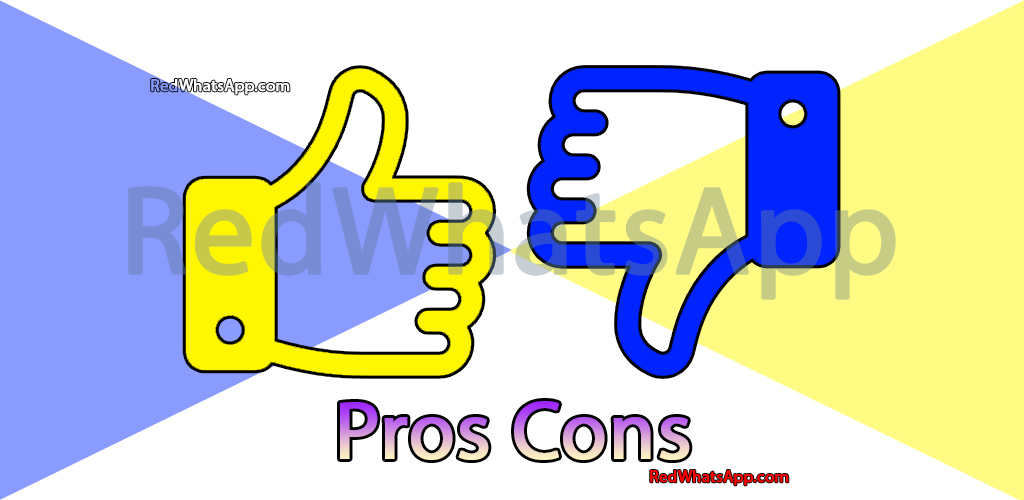 Pros of Baby WhatsApp:
Auto Reply Function: With the auto-reply feature, you can save time and effort by setting default responses to various messages, making it ideal for business use or when you're busy.
DND (Disable Functionality): The DND feature allows you to turn off the internet connection for WhatsApp only, ensuring you won't be interrupted by calls or messages while using other apps or playing games.
Broadcast Messages: Baby WhatsApp allows you to send messages to a large audience, making it useful for marketing, event updates, or special occasions.
Message Filtering: The ability to filter messages helps you organize specific terms, phrases, and contacts into separate groups, keeping your conversations organized and reducing spam.
Location Sharing: Share your live location with friends, simplifying meet-ups and ensuring safety. However, this feature requires your friends to also use Baby WhatsApp.
Enhanced Media Effects: Baby WhatsApp offers additional stickers, filters, and editing features for photos and videos, allowing you to personalize and enhance your media without using third-party apps.
Send Large Files: Unlike regular WhatsApp, Baby WhatsApp allows you to send large files, making it useful for business purposes or sharing files with friends and contacts.
Customizable Fonts: Personalize the app by choosing from a variety of fonts, including bold, basic, large, and small fonts, giving your messages a unique look and enhancing readability.
Cons of Baby WhatsApp:
Limited Customization: Baby WhatsApp prioritizes privacy and lacks extensive customization options compared to other modded versions of WhatsApp.
Compatibility with Default WhatsApp: Some features, such as location sharing, may not work if your contacts are using the original WhatsApp instead of Baby WhatsApp.

FAQ:
Is Baby WhatsApp free to download? Yes, Baby WhatsApp can be downloaded for free from the official website "https://redwhatsapp.com/".
Does Baby WhatsApp require a subscription or registration? No, Baby WhatsApp does not require any subscription or registration. It can be installed and used without any additional steps.
Are third-party ads allowed in Baby WhatsApp? No, Baby WhatsApp does not permit third-party ads, providing a more streamlined messaging experience.
Does Baby WhatsApp have a mobile-friendly interface? Yes, Baby WhatsApp is designed with a mobile-friendly interface, ensuring smooth navigation and ease of use.
Conclusion:
Baby WhatsApp, developed by RedWhatsApp, is a modified version of WhatsApp Messenger that offers enhanced privacy features. With Baby WhatsApp, you can hide view status, blue ticks, recording and typing indicators, and even freeze your last seen status. The app also includes features like anti-revoke and anti-view once, ensuring you have full control over your messages and media. It provides an intuitive user interface similar to WhatsApp Messenger, ensuring a familiar messaging experience. Protect your privacy and enjoy a range of exclusive features by downloading Baby WhatsApp from "https://redwhatsapp.com/".